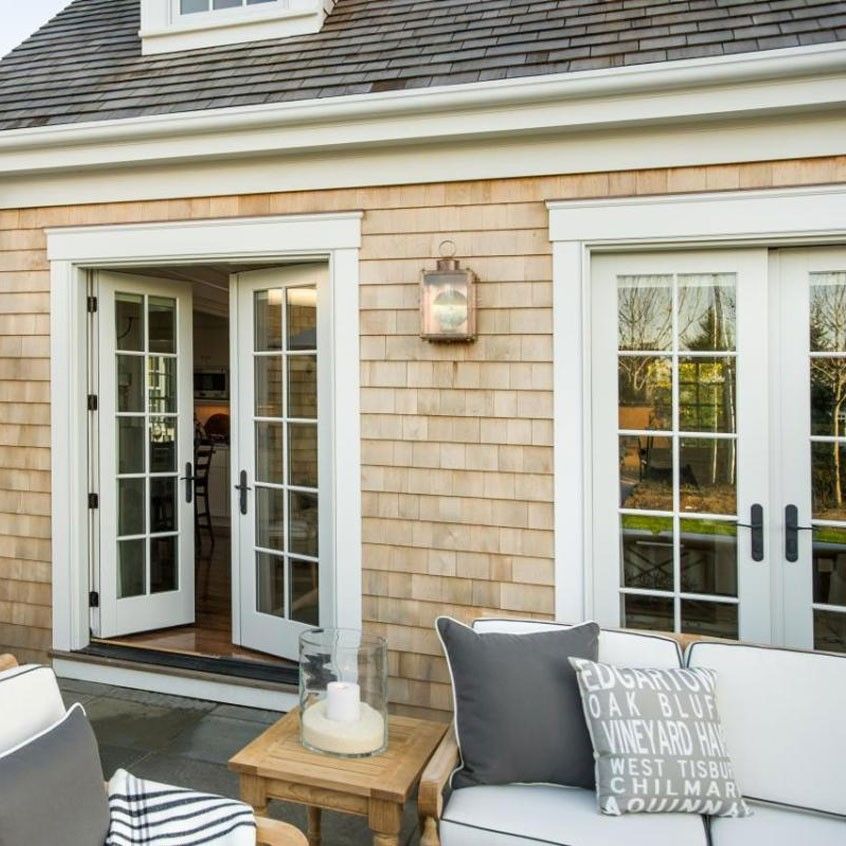 uPVC Cottage Pane Doors Models
uPVC Cottage pane doors models, produced with advanced innovative materials of modern life, were prepared with special designs for elite tastes who want to create authentic spaces in new residences. Original models inspired by traditional architecture are also best suited for the restoration of old villas. It gives a great look to the houses in the city center or outside the city, especially in Johannesburg, in South Africa, in harmony with nature. Cottage pane is especially preferred for its authenticity that keeps the tradition alive in houses designed in a modern architectural concept. Elitech uPVC cottage pane door models (uPVC Cottage pane doors) contribute to the aesthetic concerns in modern architecture with the best designs. These doors, which are the best candidates to keep the tradition alive, have a variety of glass with a large number of model options. Double glazed uPVC cottage pane door models (uPVC Cottage pane doors models) contribute to the design with its richness of appearance together with insulation. It stands out with its energy-saving performance in insulation with the harmony of the new generation profile and insulated double glazing system. The modern designs generously infuse the South African sun with perfect openings. The environment becomes bright and refreshing at every moment. Every time it is closed, it traps wind or rain with its high insulation. When closed with its sound insulation performance, it protects the privacy inside in the best way.
There are wood pattern options in different tones with color alternatives such as white and anthracite. Transparent or colored and frosted glass alternatives are the best candidates to meet different expectations. While transparent glasses pave the way for the sun to enter the interior freely, tinted and frosted glasses directly contribute to the protection of privacy. With its hinged opening alternatives that can be opened outwards or inwards in many models, it brings a unique use to every place where it is applied. With the full-length espagnolette lock system and special closing apparatus used in the models, these doors have the best protection in security. When Elitech branded window models are used together with the door models, these special parts of the houses gain the best view comfort.
Security
Quality
Insulation
Modern Design
Customer Satisfaction
uPVC Cottage Pane Doors Prices
Among many distinguished models, you will find uPVC Cottage pane doors prices specific to your project or personal budget at Elitech. Modern Cottage doors, which keep traditional architectural tastes alive today, will both make your choice easier and earn you money with their advantageous prices. You will be able to buy high-quality doors at the most advantageous prices with Elitech doors, which are produced with the use of European profiles and accessories. Elitech uPVC cottage pane door prices (uPVC Cottage pane doors prices) will not only save you when you buy but also when you use it. There are several important reasons to explain these advantages. The most important of these is the use of quality materials, production in a modern machine system, and ready-to-use assembly at your home by professional teams. With its high quality, it can be used safely for many years without any maintenance. It saves expense budgets from extra expenses. With its secure lock system, it provides the best security measure to your home in unexpected negative situations. With its insulation superiority that provides full coverage, it significantly reduces energy costs in every period of use and saves budgets from heavy loads. Elitech uPVC cottage pane door prices (uPVC Cottage pane doors prices) will make your selection easier to make the right choice that will add value to your home away from information pollution in sales under competitive conditions. With pre-purchase suggestions and price diversification specific to your budget, your home will meet with the right door model. It will provide budget gains as if you are buying standard size products, even at special size prices for your home. You can contact Elitech, the leading brand of South Africa indoor production, for expert support. Our friendly, competent sales representative team is always ready for your satisfaction.
uPVC Cottage Pane Doors Designs
uPVC Cottage pane doors designs, which make your home exclusive and authentic, are now available for your selection. With the expertise of Elitech, many door models specially designed for your liking have been prepared to give your home a privilege. Choose according to your taste among the selected models. You can be sure that every door model you choose will add value to your home. European profiles, special accessories that complement the door design, and fully compatible glass options are available in Elitech models. Are you ready to create your style with designs and color alternatives that will completely change your home and amaze your friends?
What are the advantages of uPVC Cottage Pane Doors?
- Innovative system that reflects the authentic style of traditional architecture with modern materials
- With its high insulation, it saves energy and saves expense budgets
- With the special European hinge system, it can be adjusted to different opening directions, regardless of interior or exterior.
- Offers the best door solution for different architectural concepts with different color and pattern alternatives
- It maintains its first-day vitality for many years without being affected by the changing climate characteristics.
- It is very easy to clean. Easily cleaned with a dry or damp cloth
- All of the doors, which are assembled by Elitech professional masters, have the best comfort of use and are covered by the after-sales service guarantee.
Which PVC Cottage Pane Doors Are Right For You
Elitech Cottage pane doors, produced with the use of high-quality European profiles and accessories, are the best models that combine traditional design with modern architecture. It has many advantages such as long-lasting durability, high insulation, secure locking system, and ease of maintenance.
With the uPVC windows and doors it produces, Elitech has come to the fore in South Africa with its use of quality materials, modern manufacturing, and ready-to-use delivery. With its different options, it makes the choices easier with the most accurate door model suggestions for different budgets and introduces the budgets to advantageous prices.
Meet with Elitech expertise for many door models that will bring your home together with quality, elegance, ergonomics of use, and comfort. Innovative productions that protect the traditional architecture with Elitech expertise are used safely for many years without any maintenance. uPVC Cottage Pane Doors (uPVC Cottage Pane Doors) add value wherever they are used while maintaining their traditional identity.
uPVC Cottage Pane Doors
Special designs to keep the cottage culture transferred from the values of traditional South African architecture to the present day. Elitech uPVC Cottage Pane Doors (uPVC Cottage Pane Doors) preserve our cultural values by bringing the traditional style of authentic architecture to the present. These specially produced doors preserve the areas where the traditional architecture of the houses is kept alive and bring them together with the innovations of modern architecture. Make a difference by adding value to your home with uPVC Cottage Pane Doors (uPVC Cottage Pane Doors) in an authentic design that preserves the old and beautifies with the new. How about taking your guests on a journey into a dream world deep in history by giving your detached house or villa the authentic atmosphere of traditional architecture? It is quite easy to combine the stylish look of modern architecture with the values of traditional architecture by using uPVC Cottage Pane Doors. It is always the best idea to introduce a different concept that everyone who sees your home will look at with envy. Moreover, you can do this at the most economical prices without spending too much budget. While restoring old villas in traditional architecture with new housing designs, these innovative door solutions are special to realize your visual pleasure. With the expertise of Elitech, uPVC Cottage Pane Doors (uPVC Cottage Pane Doors) are designed specifically for the place and applied with professional installers. With its precision in the application, it contributes to the preservation of traditional architecture and authentic atmosphere, especially in restored spaces. With its wide color options and profile alternatives, the concept specific to the place is realized with the best application. For example, the wooden door in the old application is continued with the most harmonious pattern proposal chosen among the wood pattern alternatives to maintain the same appearance. While the door is renewed with a long-lasting new model, it preserves the original stance of the old door with the same magnificence. The special doors of authentic spaces in traditional architecture are replaced with new ones, and the comfort of appearance rises to the best position with a modern style.