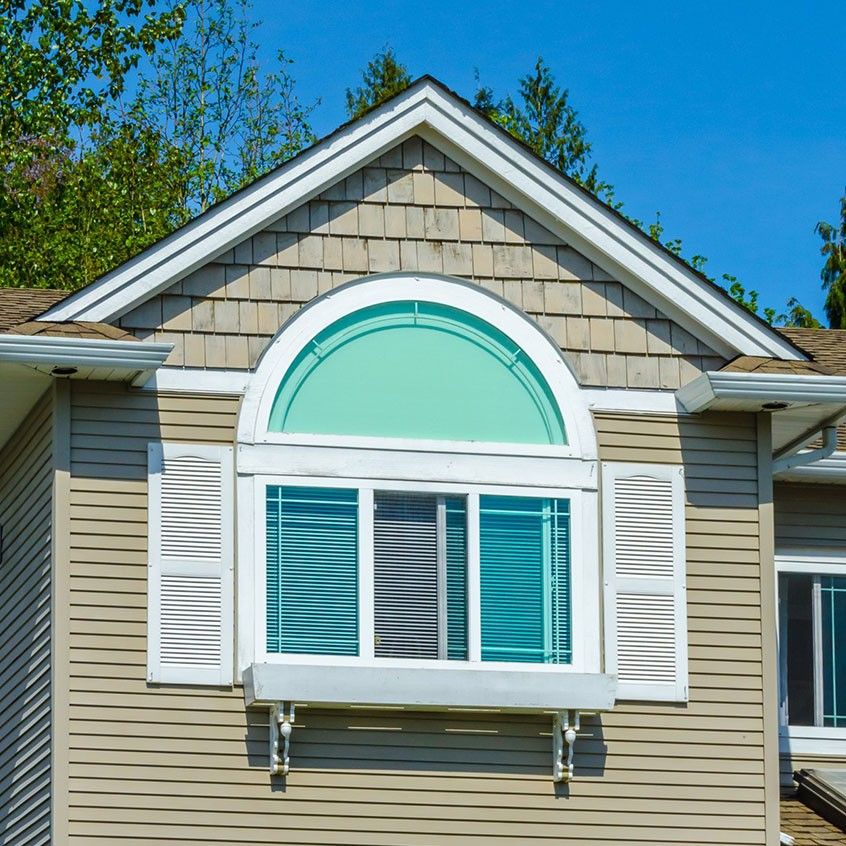 uPVC Sliding Windows
uPVC Sliding Windows are a great product designed to eliminate the problems caused by wing opening in spaces. It adds the comfort of use with the advantage of an opening to the side, especially by sliding it to areas such as balconies and verandas. It opens the window to the unique landscapes of nature with its superiority of opening in maximum width. It is an ideal choice to bring the natural light together with a hand gesture in the room or environment it is used in, and to achieve indoor ventilation in a short time. It offers the opportunity to decorate the room as desired with the advantage that does not interfere with the arrangement of furniture with its ease of opening.
uPVC Sliding Windows are equipped with a roller rail system for practical opening. It opens as you wish in a quiet, trouble-free, and practical way with a hand touch. Insulation performance is at its best when the window is closed, as airtight seals are used in the sliding sashes. Combined with the gasket applications in the sash openings with double glazing, the window gains excellent insulation.
Rail systems are extremely important for uPVC Sliding Windows to gain the best usage performance. Elitech Europe produces the highest quality and long-lasting windows in the sliding series by using profile and rail systems.
Impact and harsh climate resistant Aluminum Doors, Aluminum Windows, Aluminum Sliding Doors, Aluminum Single Doors, Aluminum Folding Windows, Aluminum Side Hung Windows, uPVC Doors, Folding Doors, Single Door, uPVC Windows, uPVC Side Hung Windows, uPVC Sliding Windows, We have Automated Systems, Aluminum Garage Doors, Roller Shutter Door, Frameless Glass Solutions, Balcony Closing System, Frameless Glass Door, Security Doors models. Our different models and designs are very functional and useful. You can spend time in your home in safety and comfort with the steel doors that we produce very safe against theft.
uPVC Sliding Windows Prices
Buy the most advantageous window and increase your living comfort with the uPVC sliding windows prices produced with the use of high-quality European profiles and rails. Elitech offers model suggestions that include special advantages for your budget, according to your specific use for your home. It produces high-quality sliding windows that will add value to your home with your choice and that you can use safely for many years without maintenance.
Make sure to take advantage of Elitech's free measurement and pricing service to bring the living room or balcony of your home together with the best sliding window series. Elitech customer representative takes special measurements for your area of ​​need, recommends models, and supports you to make the right decision. In its recommendations, it also offers uPVC sliding window prices uPVC sliding windows prices and models that offer special advantages to your budget.
We are happy to be able to offer you the best price with our free measurement service. We help you get healthier and up-to-date information about sliding windows. If you want to bring your home together with the comfort of sliding windows, but want to get satisfactory information about models and costs, meet with Elitech expertise. Our friendly customer representatives will take great pleasure in contacting you and making suggestions.
There are many colors among Elitech models with white, anthracite, and wood pattern. Along with the rail systems, many different accessories can be applied to the sliding series. Double glazing, which provides insulation to the places where it is used, can be used in transparent or reflective properties, according to preferences. uPVC sliding windows prices are prepared for your budget by choosing colors and accessories specific to your building architecture and preferences, with custom measurements for your space.
You can call the Elitech customer representative at any time without hesitation to learn detailed information about the sliding series and the price.
Security
Quality
Insulation
Modern Design
Customer Satisfaction
What are the Advantages of uPVC Sliding Window?
With its many prominent advantages, PVC sliding windows that are most suitable for your home are special for you with Elitech expertise. PVC sliding series is produced in many models and color alternatives. It adds aesthetics by integrating with the architecture of the home or workplace where it is applied. It is equipped with special moving rail rollers and is extremely practical to use. It refreshes the houses with landscape openings by offering a wide horizon. It facilitates indoor ventilation. Opening or closing is easily accomplished by hand.
When you want to add functional use by beautifying your living room or balcony with uPVC Sliding Windows, you can get support from Elitech expertise without hesitation. You will find the most exclusive models at Elitech and bring your home together with comfort with the advantages of quality production and professional application.
Advantages of uPVC Sliding Windows
Easy ventilation with the widest opening
Ease of opening and closing without moving items in narrow spaces such as balconies
Multi-sliding system application advantage for wide-opening windows
Safe and easy locking system
Ergonomics of use
Different color and coating options
When closed, it does not allow noise, dust, and rain with its insulation performance
It is used for many years without wearing out and without maintenance
Ease of cleaning