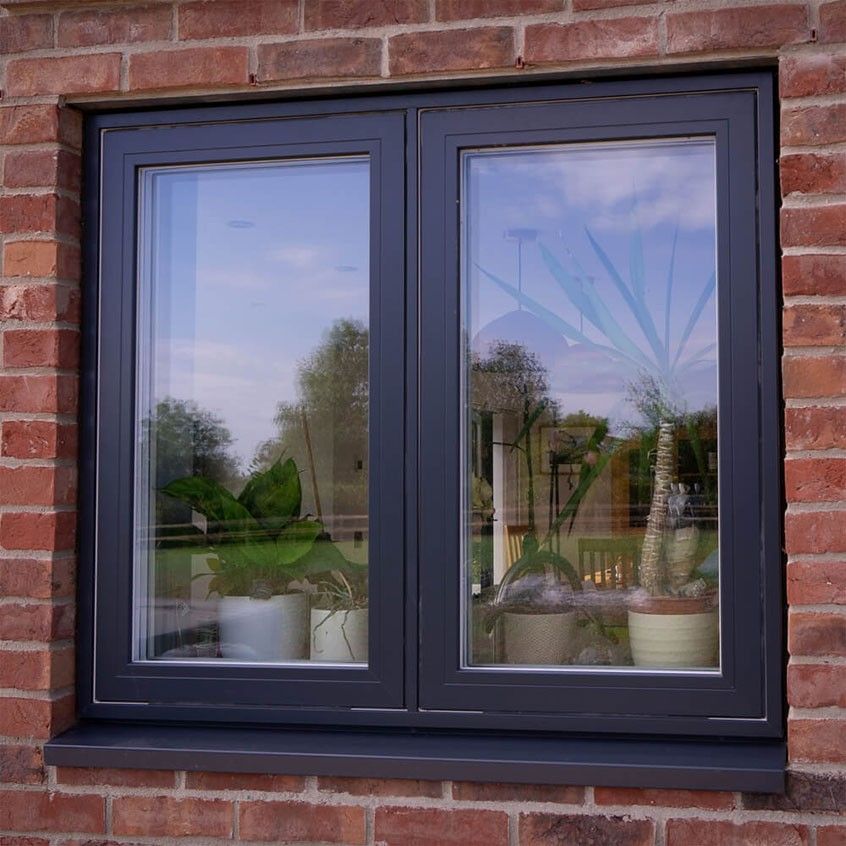 Aluminium Side Hung Windows
Aluminium Side Hung Windows, are preferred because of their strength, beautiful appearance, and perfect harmony with glass. They are opened to the right or left by turning the hinges around their axis with the lever's help on the sash. Aluminium Side Hung Window, the most preferred and standard windows, can be applied as single-winged in narrow areas and double-winged in large areas.
Aluminium side hung windows, meet all your architectural expectations with a single wing opening or double wing opening system. In today's architectural buildings, Windows, consisting of different types of aluminium profiles, is used in residential, office, shopping malls, hotels, hospitals, business centers, and other social areas. Aluminium Side Hung Windows, are preferred for an elegant appearance as well as for light and ventilation purposes.
You can also take a look at aluminum sliding windows, aluminum folding windows, aluminum top hung windows from our other products.
Modern and Stylish Aluminum Side Hung Window
They increase the number of modern and stylish buildings with their appearances. Also, the new models of Aluminium Side Hung Windows produced recently provide the emergence of highly decorative images in the buildings. In this respect, they started to be used in many different areas.
Security
Quality
Insulation
Modern Design
Customer Satisfaction
Some of the other advantages of the Aluminium Side Hung Windows:
It is easy to maintain, does not require paint or any other maintenance during its use.
Since aluminium is a recyclable material, it does not pollute the environment.
In addition to their durable structure, they are lightweight and easy to install.
Since it is the most preferred aluminium windows type, it is easy to install, and spare parts cost is cheap.
In case of fire, aluminium windows do not burn, melt or emit toxic substances.
It can be easily applied to narrow places and gives maximum daylight and brightness.
Aluminium Side Hung Window Prices
Aluminium Side Hung Window prices, may vary depending on many different factors. Although Aluminium Side Hung Window prices scale varies according to the size of the door you want, the model selection is also one of the determining factors. Aluminium Side Hung Windows, which save a great deal of space, are preferred by many institutional construction companies, especially in recent years, and are used in their projects.