With Elitech timber doors, it is easy to make your home different with a special choice for your taste. You can choose colors such as walnuts or light tones that suit your taste to feel the texture of wood in your home at any time. In the Elitech door collection with innovative designs, you will find models that will give your home privileges. The special hinges, locks and arms preferred in the models integrate the doors with the most beautiful combination.
While preparing the collection of timber doors, it was aimed to produce the best product that will create satisfaction throughout South Africa. The best models were developed and presented to the appreciation so that factors such as humidity do not affect the door form during the long-term use of the product.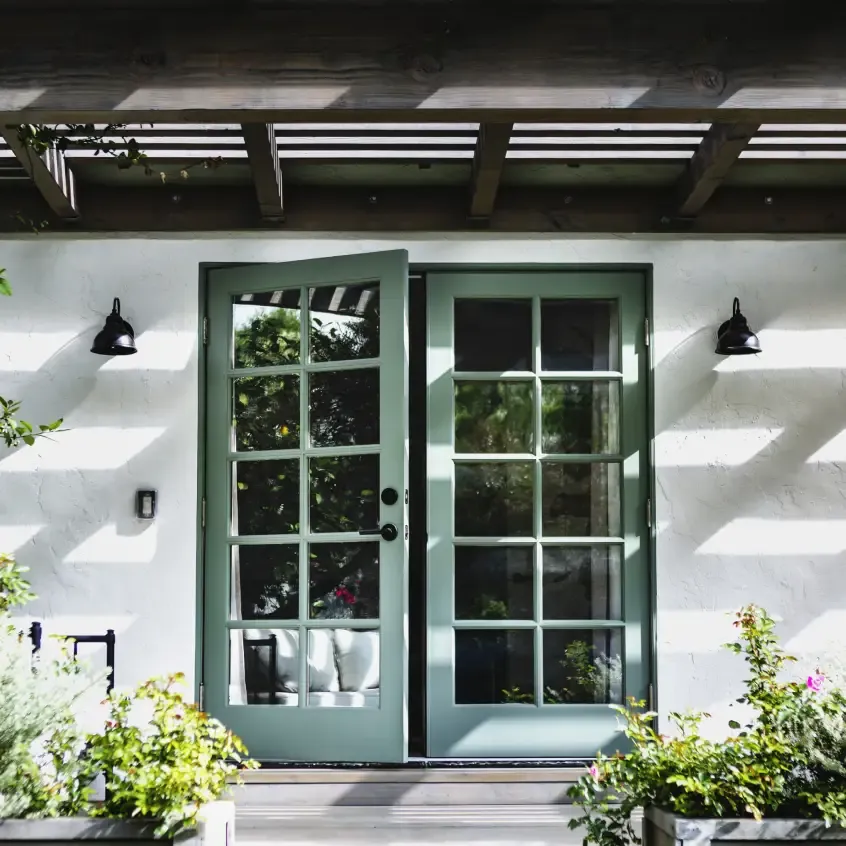 Composite coated timber doors stand out among the interior door models with their insulation advantage as well as their durability. They are soundproof and resistant to impacts that may occur during daily intensive use. Heat and sound insulation are excellent in every place where it is preferred. Due to their sound insulation, they are also preferred as hotel doors.
The naturalness of wood meets unique design, combined with modern technology to bring beauty to homes. The wood combines with special thickness PVC boards in two directions, and the transitions from room to room are colored with the timber doors. These special boards have an important function in the strength of the room doors. Even in houses with the most intense contact, they keep their vividness of the first day for many years. With their special dirt-proof surface they are easy to clean. Regardless of the damp or dry cloth, they are practically cleaned without any damage.
Impact and harsh climate resistant Aluminum Doors, Aluminum Windows, Aluminum Sliding Doors, Aluminum Single Doors, Aluminum Folding Windows, Aluminum Side Hung Windows, uPVC Doors, Folding Doors, Single Door, uPVC Windows, uPVC Side Hung Windows, uPVC Sliding Windows, We have Automated Systems, Aluminum Garage Doors, Roller Shutter Door, Frameless Glass Solutions, Balcony Closing System, Frameless Glass Door, Security Doors models. Our different models and designs are very functional and useful. You can spend time in your home in safety and comfort with the steel doors that we produce very safe against theft.
The same insulation value is maintained during the installation phase. Since the installation application of room doors is carried out by Elitech professionals, the insulation is completed in the best way by closing possible gaps.
PVC coating boards used in the production of timber door models are coated with extra foil film to provide best aesthetic appearance. In addition to their functional ergonomics, their aesthetic appearance has been highlighted by many users who prefer these doors.
Leave your home to the warmth and natural touch of wood. With its naturalness, it will decorate the room transitions of your home and refresh you with its elegant stance every time you meet. The best models, from modern to classic, tailored to your selection.
Elitech timber door models with their distinguished designs are produced with the use of modern high-tech machines using the highest quality materials and accessories. They adorn your home with its aesthetics while making you experience comfort with their ergonomics of use. The doors offer a individual choices for different tastes with their alternative colors and surfaces. Modern designs facilitate the preferences of architects in housing projects together with the individual choices of housewives.
Introduce your home to the best models with Elitech doors. Add a warm atmosphere to the interior of your home with their new style and experience comfort at any time with the ergonomics of use.
They provide long-lasting use with the best strength to the interior room doors of commercial projects as well as residences. Once they have been installed, the paint is used for years in its first day appearance without any maintenance and without cost. You can easily make the right choice by examining innovative designs to bring your home together with the best door model. Moreover, with price advantages that will save your budget.
Security
Quality
Insulation
Modern Design
Customer Satisfaction
Timber Door Prices
Do yourself a favor by saving your budget with advantageous timber door prices that will bring your home together with elegance and ergonomics of use. Although door prices vary by model, you can be sure that you will get the most advantageous price no matter which model you choose. Innovative models that add value to homes are produced in Elitech's modern facilities. The paint is used for many years with comfort without maintenance. By leaving behind the paint maintenance costs, it continues to bring income to the budgets that prefer it.
With elitech doors, you will experience many years of comfort of use with pleasure. Elitech will be the best choice for the interior room doors of your home. It will best meet your expectations with its many advantages such as modern style and charm. The simplicity and naturalness of the timber look will create a different happiness within you. When closed, it will protect your privacy by ensuring silence with insulation performance.
Elitech designs will make it easy for you to decide. It will also give advantages with special timber door prices for your budget. Bring your home together with quality and comfort by choosing the best door at the most affordable prices.
We will explore the benefits, assessments, and potential costs of timber doors to help you decide if it is right decision for your home.
If you are looking for a door that will make your home exclusive, do not give up the natural charm of timber. It's easy to choose between exclusive designs. Among the Elitech models, you will surely find the most harmonious color and design for your home.
Compare the price of the door, which will add value to your home from aesthetics to functional use and give you the best comfort of use and relieve your budget through real savings. After your purchase decision, the doors produced in modern facilities are installed on site by professionals. Doors delivered on time and with the application of best workmanship are made available to you comfortably. See closely that Elitech models are very affordable with their attractiveness and perfect price. They are used safely for many years without being affected by climatic factors such as moisture wherever they are installed. They benefit your budget by leaving behind the extra maintenance costs.
You can call Elitech experts for free support and price information to choose the right door model in order to add value to your home. Professional customer representatives will be happy to support you in choosing the most advantageous model tailored to your taste. The professional support specialist listens to you in the best way and combines the advantages of timber door prices that best suit your taste and budget.
Timber Door Designs
The most useful timber door designs suitable for South African architectural style and climate features are offered to your liking. An exclusive collection has been prepared that will bring aesthetics and quality to every home in which it is applied by Elitech design experts. With modern architecture, you will witness the best designs of traditional design desires.
Room doors are extremely important for the appearance of your home. The right choice brings you together with the best life comfort and leaves a pleasant impression with admiration for visitors to your home. The natural colors of timber always create a nice feeling. It adds elegance to the space, it refreshes the interior, the boring is replaced by pleasant feelings. Therefore, designs dominated by timber patterns are among the most popular door models.
Modern designs contribute best to the protection of privacy between rooms, while best integrate the decoration of the residence with its aesthetics. Especially design architects and housewives know the importance of room door design selection. With this awareness, Elitech designers are interested in revealing the models that will get the most attention. Elitech door designs are the exact equivalent of aesthetic concerns. Among the many exclusive designs, you will surely find your style. Safe use for many years will give you a different pleasure.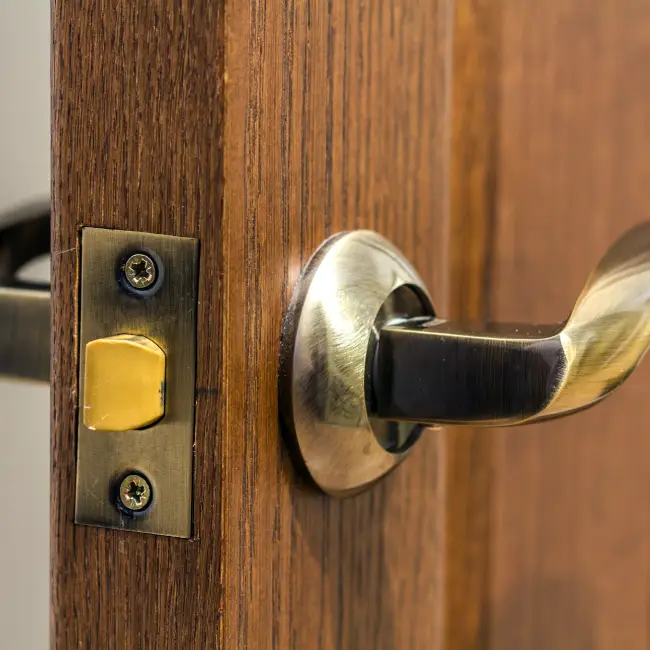 Which Timber Doors Are Right for You
Elitech models are designed and produced according to South African climate characteristics and are among the most preferred wooden door models. No matter which model you choose, you can be sure that you have chosen the best door for your home. You can get free support from Elitech customer representative at any time to choose the best door model in terms of model, design, and price advantages. Our expert customer representative will be happy to assist you in choosing the most advantageous door model for your budget, along with the architectural feature of your home and your expectation of functional use.
What are the Timber Doors Advantages?
The natural appearance of timber is a good solution for people to relax and have a pleasant feeling. Bring your home together with the most suitable timber decorated doors. After the application, you will experience how spacious and attractive your home is.
In order to experience this happiness safely for many years, you should choose the most advantageous door model specific to your needs and style.
Elitech is applied once and is used for many years with its first day's vitality and without maintenance. It wraps your home with its aesthetics by reflecting the most vivid appearance of timber with its specially patterned veneer sheets.
It provides the best protection to the privacy of the room inside your home with the advantage of sound insulation when it is closed.
2 mm double-direction PVC protected coatings last for many years without wear. It does not allow factors such as humidity to affect the door and lose its form.
Elitech doors, produced by using the best materials and accessories, are used smoothly for years and leave maintenance costs behind.
Designs from nature best meet the expectations of simplicity. The refreshing color combinations of timber cover the interior of the house, giving peace of mind to your soul.
Room doors in the composite door group stand out with their excellent strength and non-deforming superiority. They have the best resistance against factors such as humidity. They completely eliminate bending and twisting experienced in other models.
This feature has made the door model the most preferred model in new architectural projects.
With the advantage of adjustable hinge, it can be made open to the desired direction during the installation.
Since it is not affected by moisture, it can be easily cleaned with a wet or dry cloth.