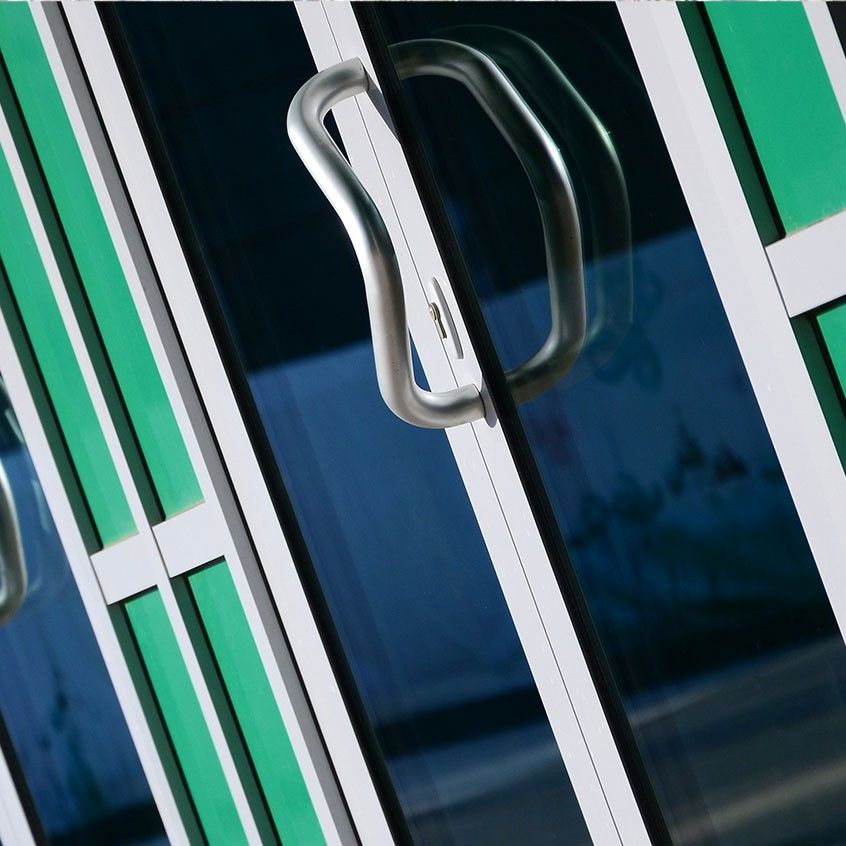 Aluminium Shop Front Doors Make a difference in your showcase
Door solutions that reflect the company identity are extremely important for stores. The door solution that integrates with the showcase reflects your company image. Make a difference to your showcase with aluminium shop front doors designed with Elitech expertise. Make a good impression on every customer who passes by with aluminium modern doors that give your store a great look. Elitech aluminium shop front doors are specially designed to direct the attention of your customers to your business. It is produced in modern facilities with the use of first quality European profiles and accessories. It is assembled on site by Elitech experts with the best workmanship and offered to your use. With its production quality and workmanship details, it enlivens your showcase view and draws the attention of your customers to your store. Aluminium Folding Doors Click Now You can get support from Elitech expertise to bring your store to life with a new door and showcase window and attract the attention of new customers. We design a special project for the entrance of the store, produce it with the best quality and deliver it ready for use with our expert teams. We integrate the design of aluminium shop front doors specific to your business with your showcase. We understand you in the best way possible, in order to provide the best appearance performance to your customers, and most importantly, to bring your expectations into the design.
Aluminium Shop Front Doors Models
Safe and long-lasting aluminium shop front door models have been expertly designed in modern lines that give a stylish look to shop doors and showcases. Compliance with the modern architectural concept was best preserved in all eye-catching models. While preserving the store-specific aesthetic appearance, the models that provide the best security with the preferred locks and accessories were presented. For this, impact resistant aluminium material was used in the main carrier profiles. Aluminium superiority was supported by the use of stainless products along with aluminium in accessories. While aluminium shop front door models were made attractive with the preferred glasses, security was also preserved with tempered glasses.
A wide variety of prominent models are customized by taking the size of your store's facade. Profiles can bring a special concept to your store with different RAL code color alternatives. In addition to special applications, production can be carried out in accordance with the corporate identity format in corporate merchandising. The models contribute to the best appearance of the different products sold in the store in the showcase. The special painted profile of aluminium creates a distinctive concept by integrating with the showcase, which decorates its vitality with its sparkling appeal. Along with the general showcase glass, the store entrance door can be produced with a design that can be opened in two directions with a hinged system, in addition to the automatic opening door application. Aluminium Single Doors Click Now The door can be used as a completely glass-applied model. Your shop will be beautiful with Elitech aluminium shop front door models, each of which is the reflection of many distinguished designs with an attractive appearance. With your renewed door and showcase, you will notice that different new customers visit your store every day. With new customers, your sales will increase and your income will increase even more.
Security
Quality
Insulation
Modern Design
Customer Satisfaction
Aluminium Shop Front Doors Properties
Elitech store doors, with their aesthetic appearance, attract the attention of customers passing by, and contribute to your promotion so that they can shop from you. It can be used safely for years with its long-lasting construction system. It provides comfort of use without being affected by each of the hot, humid or cold climate conditions. It preserves its vitality for many years. With its color that does not fade for years, it always gives you the pleasure of the first day's appearance. With its special paint system, it does not contain stains and is easily cleaned. With the use of special accessories made in Europe, it can be safely closed for many years and opened peacefully. Aluminium base material completely eliminates the problems caused by the risk of corrosion and leaves it behind. It provides financial convenience solution to different budgets with automatic opening or manual opening door alternatives.
Thanks to the easy adaptation of the design to the shop window and door needs, it provides ease of special production. A wide variety of door models in different sizes can be produced in special sizes. Likewise, it provides practical and facilitating solutions to corporate store concepts. With its RAL color alternatives, it provides the best solution for special application and institutional demands. Aluminium materials and accessories used in production have the advantage of full conversion. It provides convenience for sustainable, healthy and safe environmental management. By providing the best combination of harmony with the products you will display in your store, it enriches your window appearance and contributes to increasing your sales. It facilitates the creation of creative designs with many different application options on your store front. We recommend you to contact with confidence to make your store more attractive and increase your customers with the superior features of Elitech aluminium doors. Take a closer look at the special design and price advantages for your store.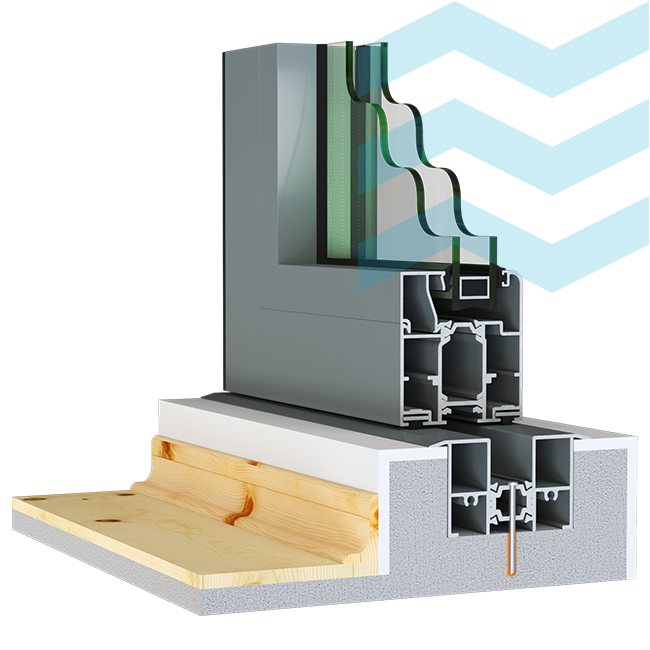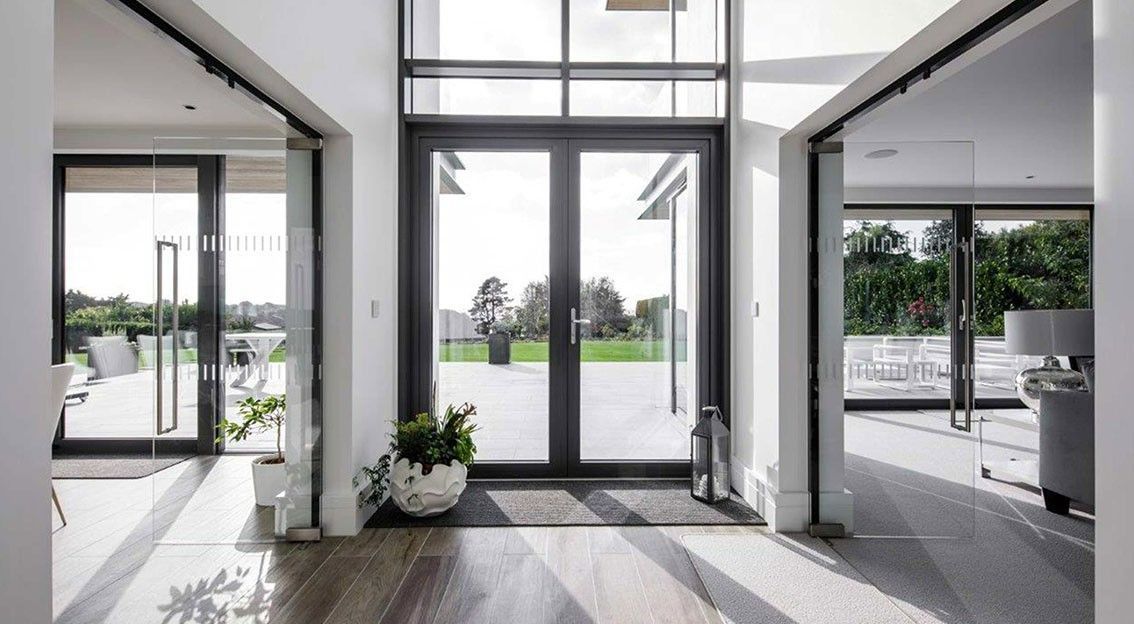 Which Aluminium Shop Front Doors Are Right For You
Notice the superiority of Elitech aluminium store front doors, which many store owners prefer and increase their awareness and customers. You can be sure that you will find the most suitable solution among the alternative model presentations specific to your store.

Aluminium Shop Front Doors Prices
Elitech aims to meet customer expectations in the best way and to bring the most stylish and safe models at the most affordable prices, as well as in all of its products. There is no doubt that you will find the most advantageous solution for your budget with aluminium shop front door prices, each of which is designed with Elitech expertise and produced in modern facilities. Elitech models, with their European-made profiles and special quality accessories, will add value to your store and save you money. You will use it without leaving your eyes behind with its safe strength and lock system. With its quality performance in long-lasting durability, it will continue to earn as you use it by preserving its first day's vitality without spending years. Along with these advantages, some details of your business's facade size and model selection are effective in determining aluminium shop front door prices. We recommend that you contact Elitech for price information specific to your store. After the communication, the sales representative of the company comes to your store and listens to your expectations and makes suggestions accordingly.
After the suggestions, it provides you with the best possible model selection by taking the size of your store's facade. It carries out model drawings in all alternatives that may be specific to your store, through the model options that may be according to your liking. Taking into account the framework of your budget, we offer you special aluminium shop front door prices for your evaluation. Here, the profile thickness that determines the price, glass alternatives, automatic or manual opening door solutions are shared openly with the customer. By making comments on the model advantages, production planning is started according to your preference at the last stage. It is delivered ready-to-use in your store by post-production assembly specialists, which are carried out in a special project in modern facilities.
It is very easy to have doors suitable for your store by choosing from many door models with Elitech expertise and advantages. Elitech support will always be with you after the installation with the after-sales support service.

FAQ
As Elitech family, we also provide installation and assembly services if you wish.
It is possible to order the door in the size you want.
You do not need to worry about the security of these doors because they are quite safe.
All of our products are highly durable, as we choose the highest quality materials in each of our products.
You can have information by contacting us about any subject you are curious about.
Aluminium Shop Front Doors What Are The Advantages
Choosing the most accurate door model to be applied to your store will provide many advantages for your business. By using aluminium store doors, you can attract the attention of your customers passing by your business. With the most accurate and best door choice, you will acquire new customers and increase your earnings. You can easily turn it into a good marketing argument by integrating it with the showcase. The store door that you will make with the right choice will save you from the burden of re-investment for many years. You can use the paint for many years with the first day's vitality with just a simple cleaning without any maintenance.
The most common use in shop doors and showcases is aluminium models, with the model manufactured from safe and durable material. It is always advantageous with its trouble-free operation and ease of maintenance. Aluminium raw material is lightweight as well as extremely durable. It does not deform and is not affected in hot and cold climates. It does not allow corrosion and does not cause mold and rot in humid climates. You experience safety, longevity and stylish design performance together in aluminium products.