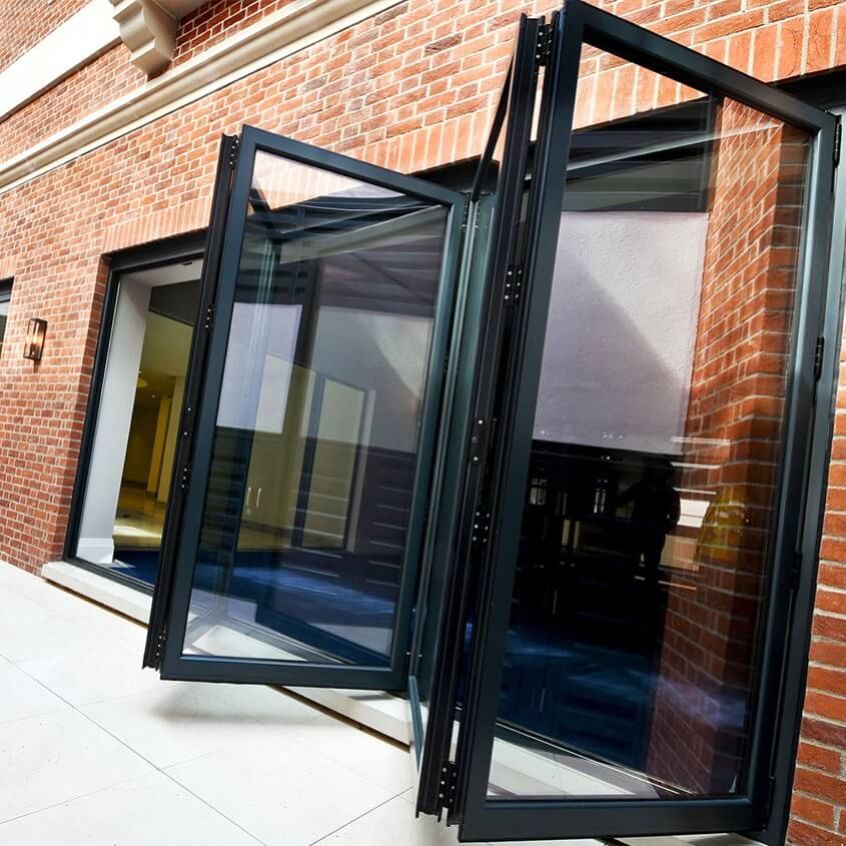 Folding Doors
It is in your hands to expand it as much as possible by creating more spaciousness and free spaces in your home or office. Elitech folding doors are designed to refresh the interior of your home or office and bring it together with unlimited light. It provides ease of use to large open areas such as patios and garden connections, especially in houses. Folding sliding doors can be opened and closed practically with a hand movement with their special mechanisms. It can be seamlessly integrated with fixed partitions with ease of application. Elitech folding doors, prepared using profiles and accessories made in Europe, stand out with their ergonomics of use. It brings comfort to every preferred place. German-engineered and British-made Schüco doors combine elegant style with effortless performance. Folding stacking doors, with their elegant profiles that perfect the viewing angle, and special glass models that offer maximum width, illuminate every space where it is applied and bring them together with elegance. It is used in places where you want to make a full opening at any time, such as the living room and the kitchen, together with the patio and garden transitions that open to the outside of your house. By applying it between the dining room and the kitchen, between the balcony and the room, or between the living room and the playroom, you can expand the interior of the house or divide it privately at any time. It is applied between the meeting room and the study room in workplaces, making it extremely easy to expand the office at any time. Folding doors also offer the advantage of highly functional use in the preparation of personalized partitions for groups in restaurants.
Impact and harsh climate resistant Aluminum Doors, Aluminum Windows, Aluminum Sliding Doors, Aluminum Single Doors, Aluminum Folding Windows, Aluminum Side Hung Windows, uPVC Doors, Folding Doors, Single Door, uPVC Windows, uPVC Side Hung Windows, uPVC Sliding Windows, We have Automated Systems, Aluminum Garage Doors, Roller Shutter Door, Frameless Glass Solutions, Balcony Closing System, Frameless Glass Door, Security Doors models. Our different models and designs are very functional and useful. You can spend time in your home in safety and comfort with the steel doors that we produce very safe against theft.
Folding Doors Models
Folding Doors Models, which provide the advantage of expanding at any time even in narrow spaces where it is applied, come to the fore with their distinguished models. It folds easily with hand movement and saves space. With its sliding system feature, it can be easily opened and collected in the area where it is opened and takes up very little space. It can be used in the interior room partitions of the house as well as in the connection areas opening to the outside. The patio doors model, which is applied in the outdoor connection, completely removes the restrictions on classical doors. It opens the part of the house that opens to the veranda or garden, making it unobstructed. Veranda doors are fully opened, especially in summer and spring, which positively changes the ergonomics of the house. It provides unrestricted access to the patio or garden from inside the house. With maximum light and clean ventilation, it protects the health of users and increases their happiness. In the house, double-wing door (bifold doors) models are more preferred. It gives the freedom of wide opening between the bedroom and the playroom or the kitchen and dining room area. While resting in the bedroom, using the folding system in the playroom, the child who is still in the age of growth will be under control. While it takes you away from stress, it prepares a controlled safe play environment for your child. Folding door models can be produced in color and coating alternatives that can best adapt to structures with different architectural concepts. You can easily find folding doors that are fully compatible with the architecture of your home among many distinguished models. The use of the thinnest and most elegant profile combined with its high strength brings together the maximum ergonomics of view that Elitech folding door models provide. Accordingly, the wide-opening windows used provide the most beautiful light inside the houses. Unlimited light moves from room to room, giving them peace of mind. Colored or frosted glass can be used to protect privacy by preventing the inside from being seen when closed on the windows.Get rid of the dark interior of narrow doors by using Elitech folding stacking doors. Leave your home to the refreshing freedom of light. Use the feature that can be easily closed with a hand movement whenever you want.
Security
Quality
Insulation
Modern Design
Customer Satisfaction
Folding Doors Prices
Own it with long-lasting Elitech folding doors prices that bring light to spaces in areas such as mass housing projects, villas, commercial office partitions. Experience many advantages together with its completely safe applications that bring comfort by bringing comfort to every place where it is preferred. Folding sliding doors, manufactured in a modern production line with the use of European profiles and accessories, are ready for your use with the best workmanship with Elitech experts. With its quality, production precision, and application advantages, it is made once and used happily for many years without maintenance. While it provides maximum security with its special locking mechanism and accessories, it also saves energy with its insulation applications.
Among the many models, each model of which has significant advantages compared to its counterparts, it will also make you a winner with special folding door prices for your budget. It will give you happiness while adding value to your home and workplace with its aesthetic and modern stance. It will provide you with the comfort of opening and closing easily with a hand movement for many years. You will find a modern, durable, long-lasting door model that will fit your budget among many distinguished models.
In all models offered for sale, special resistant chambered profiles are internally supported by high galvanized stainless steel support sheets, increasing their strength. Beyond the limitations of the standards, folding door prices, even in special sizes for your home, will make your budget laugh with the most advantageous economy. Contact Elitech expertise for folding or sliding, glazed, colored, customizable doors in desired dimensions. For the right choice that will make your home special and valuable, choose the best one among many distinguished models.

Folding Sliding Doors Designs
Folding sliding doors, prepared with the expertise of Elitech, are designed to bring the comfort of wide opening to the houses. There are many unique designs with sliding, folding, sliding, or fixable areas. Original designs bring spaces together with maximum light by using wide glasses on thin profiles that do not obstruct vision, together with their high strength. In the houses, there are special designs for partitions such as the dining room, kitchen, bedroom game room, with patio or garden door areas that open to the outside. Folding sliding door designs offer the best choice to create unique spaces for the business world. By applying it between the executive room and the meeting room, the interior office can be expanded practically at any time.
Elitech uPVC sliding and folding door designs are special for creating bright openings in desired widths in homes and workplaces. Moreover, without being bound by standard size limitations. Exclusive folding door designs that add value and elegance to every place where they are applied, and provide comfort with their ergonomics of use, are special for you in the Elitech collection.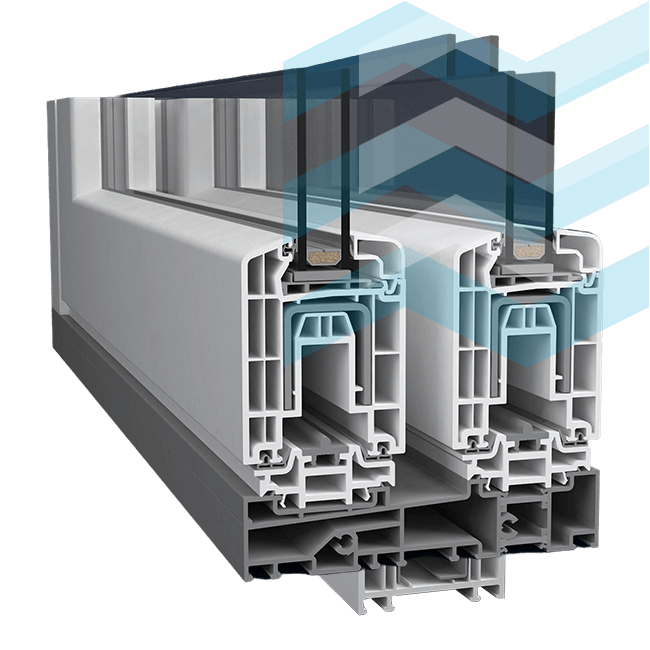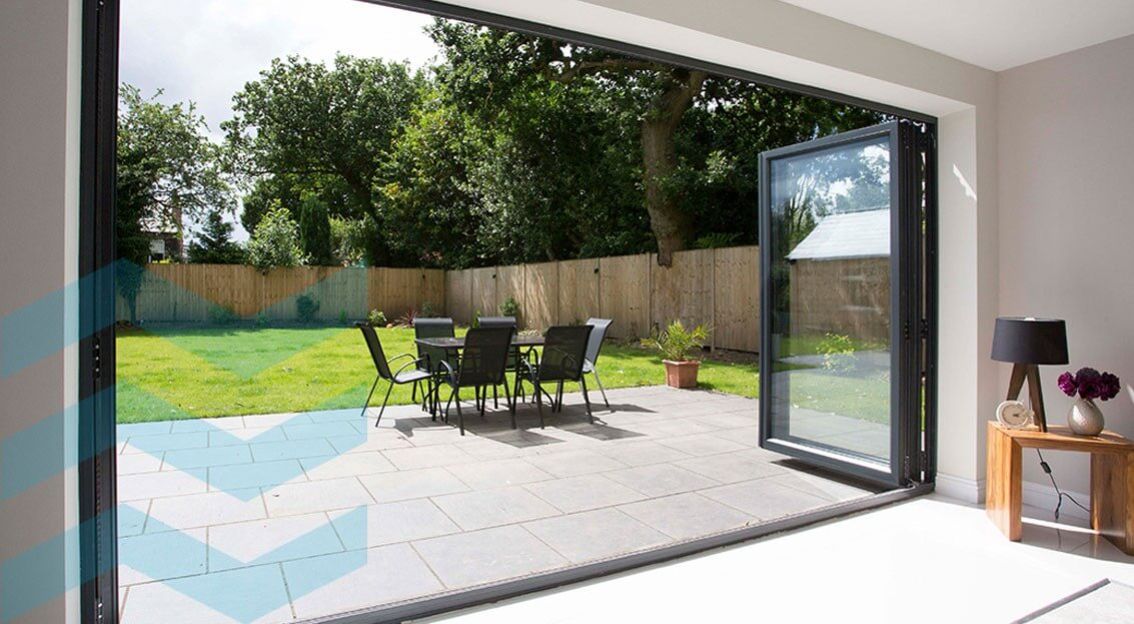 What are the advantages of folding stacking doors?
The most important advantage of the folding stacking doors, which are produced in the best quality with the use of European profiles and accessories, is that they provide the opportunity to open and close in maximum width to the places where they are preferred.
- A fully openable feature that provides a maximum width of light at home or workplaces
- Easy to open with a hand gesture
- The brightest interior presentation in the open or closed state
- Possibility of healthy ventilation in a short time
Why Folding Doors Are So Popular
The main reason Folding Doors are as popular as they are right now is tied to how convenient they are. They let sunlight in and open space, they let air circulation and air ventilation into the house, they are stylish for both inside and outside use, and they offer the same amount of security when used as an entry as any other door system does. When chosen carefully, these factors combined together make them a great choice for investment.Folding doors minimum space occupancy its folding feature even in the unfolded position that secure lock and hinge system with multi-point locking system.Thus Increases the value by adding aesthetics to the applied areas. Production can be made in special sizes instead of application so that for many years without maintenance doesn't need paint maintenance with the advantage of special PVC profile also its cleaning maintenance is very easy.
Which Folding Door is the Right Choice for You
There are a wide range of different Folding Doors to choose from, so it can be easy to get lost in the details at first. When making a choice between different models; the color scheme of the house, the length of the walls horizontally and vertically, and where the door is going to be used in are the things that need to be kept in consideration. Also looking into the materials and seeing which one you think. All designs are made to be suitable for production in the desired opening by taking special measurements for your home or workplace. In addition to profile color and coating alternatives, exclusive accessories, security locking mechanisms, and insulation applications are among the important details that complement the design.
Which Bifold doors Right For You
Elitech folding sliding doors will be an excellent choice with their custom size production for your home. You can call our sales support teams without hesitation for all the information you need, such as detailed questions, more technical support, or price requests. You can contact us at any time for free measurement and pricing.