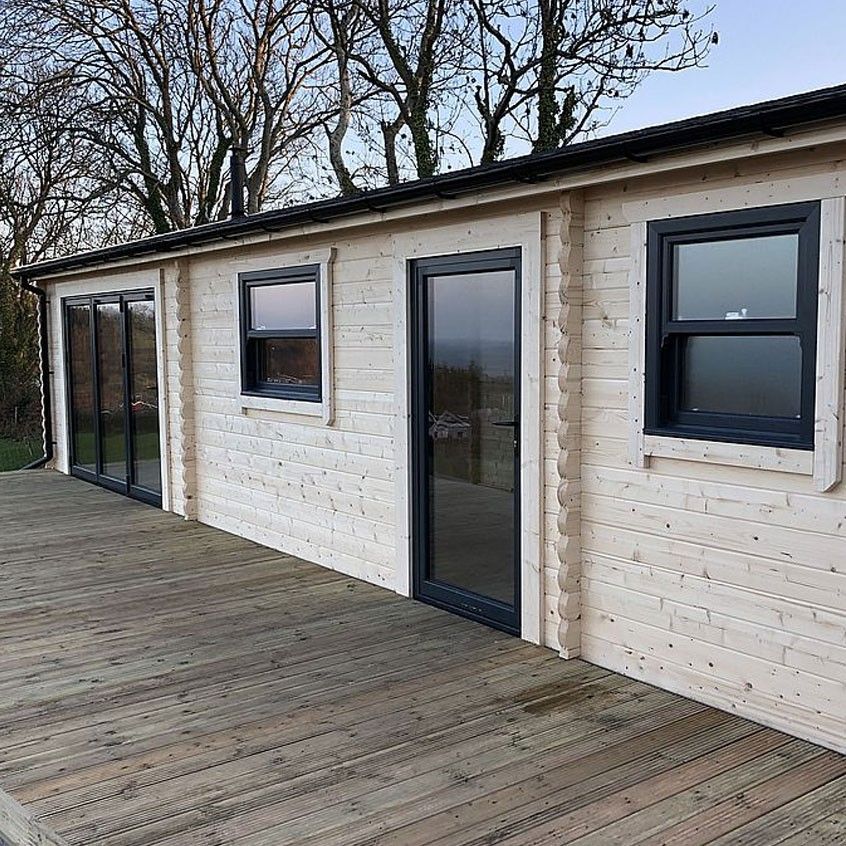 Aluminium Single Doors
Elitech Aluminium Single Door to add value to your building
Aluminium single door adds value to every house or office where it is used, with its modern look and style. Elitech is produced in modern facilities specially designed for your building with its superiority and expertise.Designable many glazed model options no matter it is a villa or standard residence, it provides comfort in the the privacy of the room. By the glass system, you able to open your home or office to the fullest and it's because perfect compatibility with glass, it is widely preferred especially for entry doors. Click to get information for aluminium double doors. Building entrance doors meet elegance by combining high-strength aluminium material with the best choices of accessory and glass. Aluminium hinged doors are produced as that can be opened in the desired direction with a functional hinge system. Aluminium single doors, with its high impact resistance and long life advantage, will always give you the vividness of the first day's appearance. You will bring your home together with your personal style among Elitech's elegant door models. Exclusive color alternatives diversified according to different tastes are special for your selection. Besides its great performance in hot and humid weather uses, aluminium has a resistance that defies time. it's budget friendly and gives you a long lasting happiness and peace. How about choosing an aluminium single door that produced in modern facilities with Elitech expertise reflect.
Reflect the tan on your home with Aluminium Single Doors Models
Aluminium single doors models, each of which is a reflection of Elitech design expertise, will complement the aesthetic integrity of your home and office in the best way. All closed body or glazed model designs reflect a different elegance. Closed models are the best helper for maintaining home or office privacy. Glass models make the light live in the interior to the fullest. Especially narrow spaces light up inside by filtering through the windows on the door body. Different RAL color options can be produced in all models. Glass models are generally preferred for building main entrance doors. Glazed designs are also widely used in commercial office interior partition doors.
In all models, the door opening can be prepared with a hinge system that can be opened to the outside or inside, optionally. It contributes to the security with the best performance with its special lock equipment. For home and office door preferences, we strongly recommend that you examine Elitech aluminium single doors models. Doors with modern designs are produced specially for the best strength and long life use with the choice of aluminium material. Once purchased, it can be used for many years without maintenance. It is extremely easy to clean. Even if surface cleaners are used repeatedly with a dry or wet cloth, doors with a special paint system do not deform at all. After each cleaning, it maintains its first day's lively appearance.
Security
Quality
Insulation
Modern Design
Customer Satisfaction
Use for years with Attractive Aluminum Single Door Prices
Elitech advantages are very different from material selection to production, ready-to-use best assembly practice. It provides the best comfort to users by maintaining its quality with the performance it will show in use for many years. Elitech's attractive aluminium single door prices are bought once and used for years with confidence and happiness.
Elitech is the leading manufacturer brand in aluminium door production, which stands out with its product presentations, production and application quality in distinguished designs. It reflects its expertise in every field in the best way with the recommendations it brings to its customers who want to purchase products. It continues its loyalty to its customers with after-sales service support for full customer satisfaction. Aluminium sliding doors click to get information
As with every product type, there are criteria that determine the price in door systems. In this determination, the size of the door comes to the fore along with the model selection. The prices of closed models and glazed models differ significantly. Another important point that determines the door price is the choice of accessories. The choices to be made among the rich selection of accessories, from door handles to hinges and special lock mechanisms, are among the factors that determine the price. We recommend that you share some detailed information with Elitech to take advantage of the most advantageous aluminium single doors prices. Will you use the door indoors or outdoors? Will it be used at the main entrance of the building or at exits such as balconies? How often will the intensity of use be? When you share details like these, you can be sure that you will have the opportunity to buy the right door at the most advantageous price.

Aluminum Single Door Properties
Elitech aluminium single door properties have superior features with the use of profiles produced in European standards, modern producing system in innovative design and assembly applications. Its quality has come to the fore with special locks, door handles and other accessories that complement the doors. Basically aluminium profile integrity is provided by accessory color selection. Considering the ergonomics of use in the selection of accessories, that of considered as an important part of the design. With the special lock system, the best contribution to the building security has been made. The doors opening to the outside have been provided the best energy saving system with special insulation applications. Aluminium profile that widely-use material of door production, has 43 times stronger than wood material. It makes the best contribution thanks to %100 recyclable. Although it is very light, it is considered the best material to be used for the door with its strength performance. Without deformation as you use it, it reflects the innovation of the first day, and it can be used safely for many years. Doors shipped to the project area after production are assembled by Elitech's professional teams and delivered ready for use. Elitech also provides after-sales support services for its products in accordance with its customer satisfaction management policy.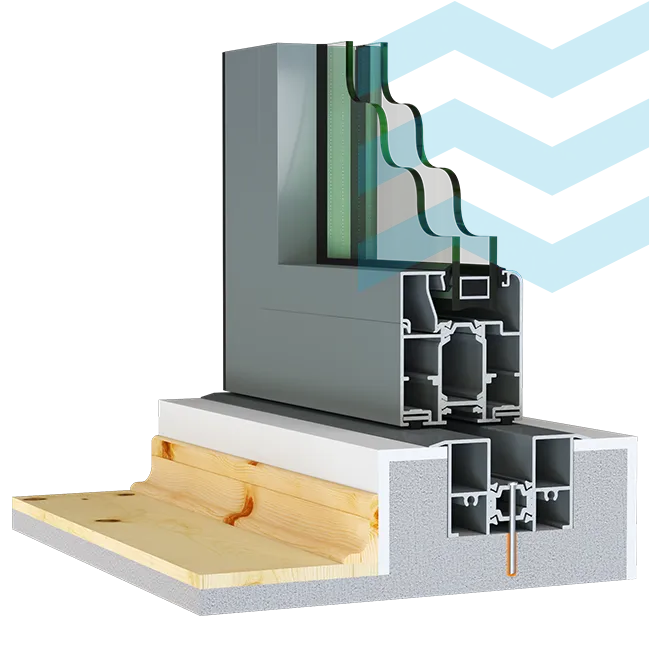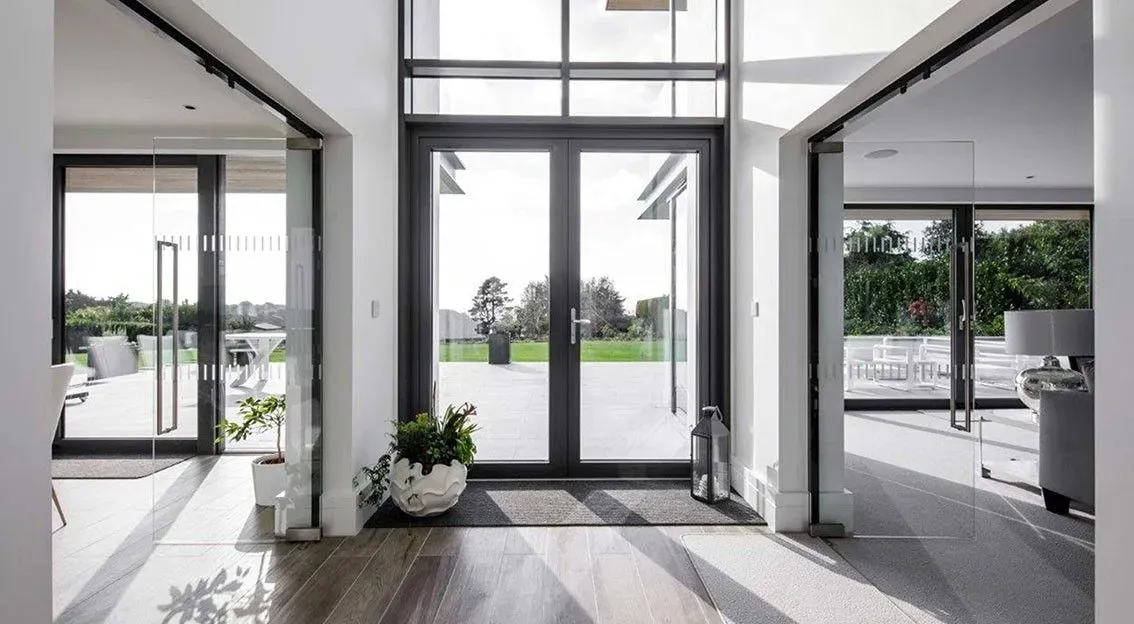 What are the Advantages of Aluminium Hinged Doors
Long life, superiority of use and no paint maintenance are among the most important advantages of the aluminium hinged door system. For example, wooden-like doors deform a lot in heavy use. Paint on wood loses its shine in a short time. With its frequent wear, it requires paint work almost once a year and creates additional costs to budget expenses. Since Oya aluminium is painted with a special oven system, it best preserves the paint penetrating into it. It maintains its first day's lively appearance for many years in places with very intensive use such as social facilities, schools and hospitals along with houses. It does not require painting and maintenance.
FAQ
Each of the doors and windows produced under the roof of Elitech is very durable.
It is possible to have information about the subject you want by contacting us.
As Elitech family, we provide installation and assembly services upon your request.
It is possible to order doors and windows in the dimensions you want to the area you want.
Yes, so you do not have to worry about the safety of these doors
Which Aluminium Hinged Doors Are Right For You
Accessories such as hinges and door handles used in Elitech aluminium products are also selected from the same material. With repeated use, the door handles preserve the vividness of the paint for many years. The hinge systems of Elitech doors have also been developed specifically for intensive opening and closing uses. It offers the opportunity to use without making noise even with frequent use. Meet with Elitech expertise to have a door that you can use safely with the right model selection and the best performance for your home. Elitech doors are produced using aluminium profiles produced in European standards. It brings together quality wherever it is preferred, regardless of home or office. With its paint and maintenance-free advantage, it saves money by reducing budget expenses with the savings it will bring after the first purchase. Special for you with Elitech expertise to introduce comfort to your homes and workplaces with modern designs.