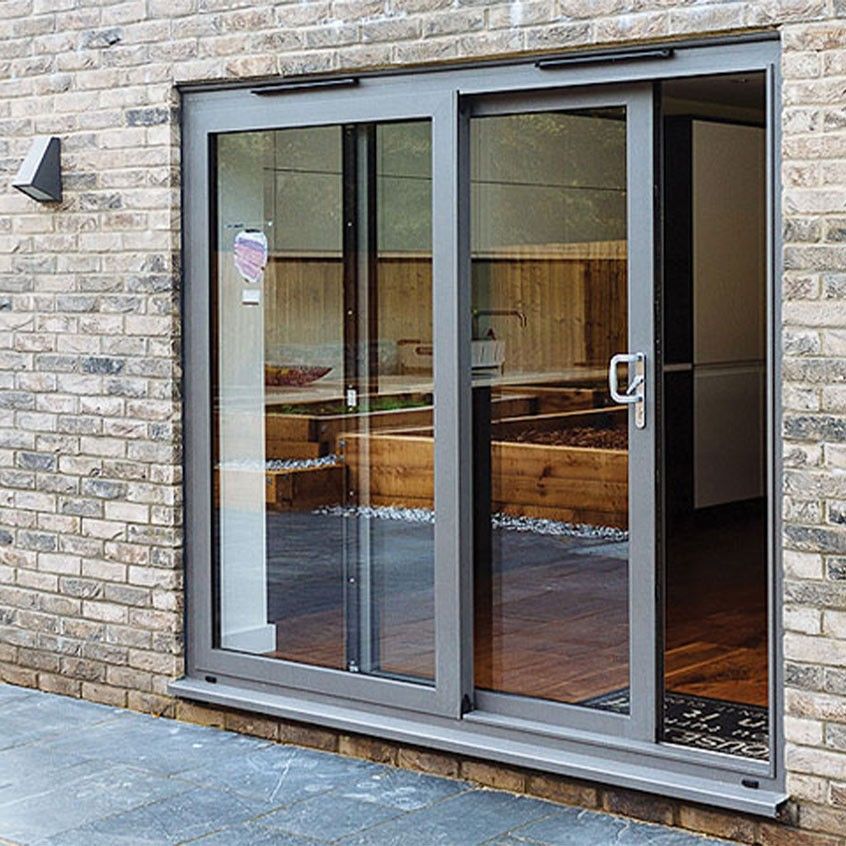 Aluminium Sliding Doors
Elitech aluminium sliding doors are the choice of new construction projects because of the comfort that they bring to buildings together with the brightest space possible. With the advantage of a special folding system and the use of quality accessories that complement the door, Elitech has the advantage of application. With the comfort of use that works smoothly and safely without requiring maintenance for years. It opens and closes without taking up space because of its sliding folding system. It gives you the comfort of opening the divided areas by combining them with a single movement whenever you want. Among the areas where the door system is most preferred, the transitions between the kitchen and the dining room, the living room and the balcony come to the fore. Again, when used on the wall opening to the veranda from the living room of the house, you can combine these two areas practically whenever you need. Aluminium double doors click For You can open the areas that are independent from each other at once and open them to a very wide comfortable use. By using aluminium sliding doors in modern management offices, you can practically expand private meeting and work areas whenever you need.
Developing special models for different architectural concepts in sliding door systems, Elitech is shaped according to indoor and outdoor uses. For this reason, there are heat-insulated and non-insulated door models. The lightness of the aluminium material contributes greatly to its practical movement that works silently in all directions, together with its high strength. It can be used safely for many years with its first day performance without being deformed many times. Along with distinguished color alternatives, production can be made in sizes and models tailored to customer preferences. With color alternatives, interiors can be customized to personal tastes with different color combinations.
Narrow spaces can be transformed into large spaces with aluminium sliding doors models. With the advantage of the folding feature, the door system takes up very little space even when folded indoors. Since the system progresses by folding, it can be opened and closed in a very practical way without affecting the placement of the goods in the interior. Being preferred in narrow spaces, it provides the most economical application solution to these areas. The practical opening and closing feature of a standard window or door has made the sliding door system ideal for daily use. With the advantage of aluminium material superiority, it has the best resistance against impacts and scratches in daily use.

Security
Quality
Insulation
Modern Design
Customer Satisfaction
Aluminium Sliding Doors Properties
The sliding door system brings a wealth of solutions to the innovative designs of modern architecture with its comfort and working acoustics. Interior architects, who know the ergonomic comfort of the system, use the advantages of this innovative system to the fullest in their original designs. Elitech aluminium sliding doors, produced with new generation technology, bring elegance to every place where they are applied because of their stylish appearance that integrates with special glasses from floor to ceiling. It continues to offer comfort because of its ergonomics of use. Architects and project owners who want to combine their modern designs with the best appearance and comfort of use can achieve all of that with Elitech sliding systems. It is the most ideal door choice for the preparation of spacious spaces with its application from floor to ceiling and the ability to fold wings of 5 floors and more. Elitech aluminium sliding door systems, produced with the use of materials in European standards, have superior quality features from lock systems to carrier special bearings. The wings, which allow folding, are gathered in one area, increasing the comfort of indoor use. Along with the height, the wing widths can be produced by measuring according to the space.

Aluminium Sliding Door Properties
The new models has superior quality not only durability but also superiority of application security. Elitech aluminium sliding doors prices are special to your budget. Elitech expertise at your side with the best solution-oriented approach from individual housing purchasing preferences to commercial projects. Although the aluminium joinery system has many advantages in terms of strength and comfort of use, it also has is a superiority when it comes to production and application. Elitech application privileges in aluminium systems specific to buildings offer a problem-free and provide privileges to users so that prevent applications, with no experience and expertise can cause serious problems in use. Our aluminium model designs, which are the most compatible with the modern architectural concept, are produced in Elitech facilities with the best material selection. Again, it is delivered to our customers ready for use after being assembled on site by our company's experts. We recommend that you share with us the features of the place where the application will be made and your usage expectations for a door model that will give you the best performance. Elitech always brings you the best solution so that you can use every product you buy with the best performance.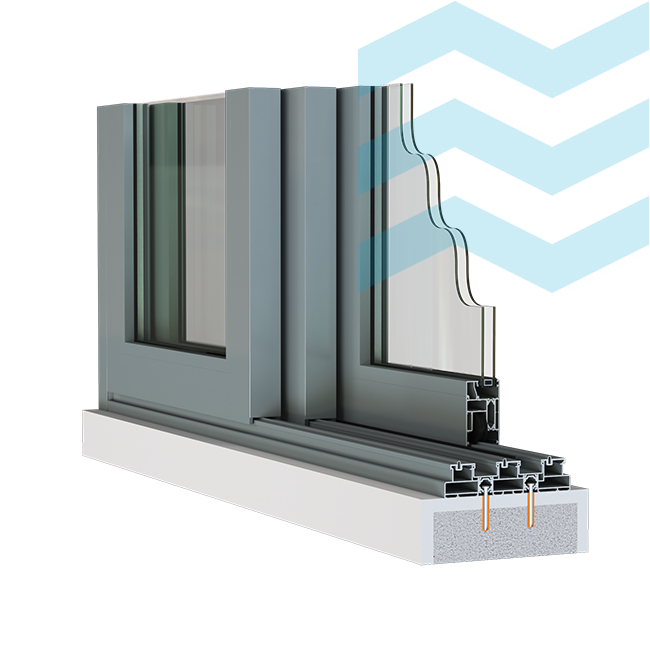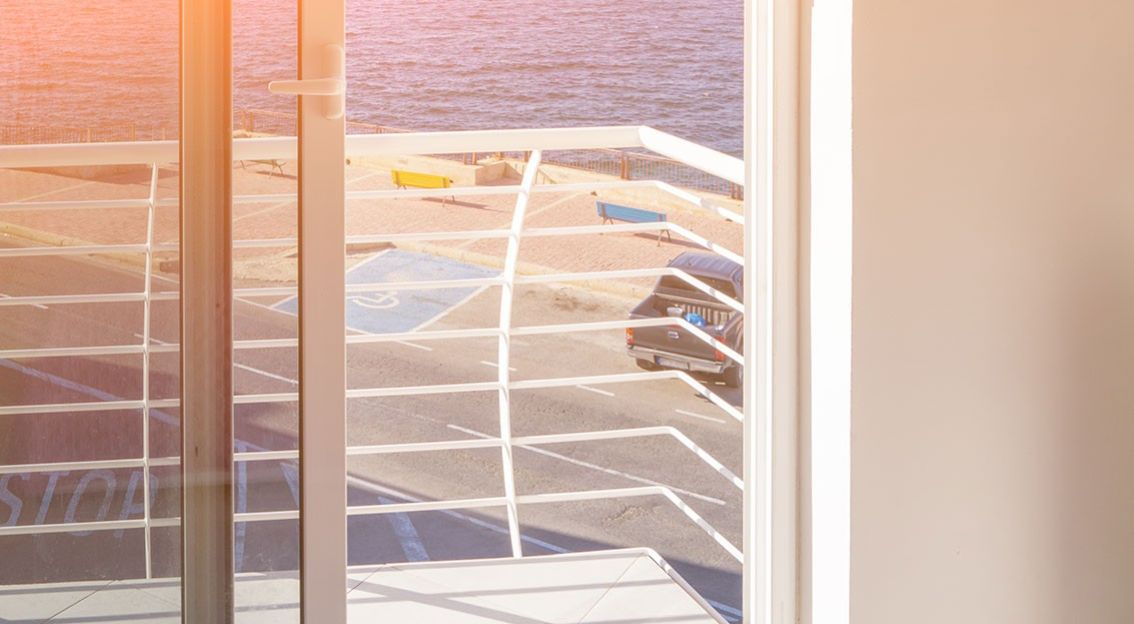 Which Aluminium Sliding Doors Are Right For You
We would like to emphasize that as we Elitech, will help you make the best choice with our expertise in your commercial project-specific purchase requests, along with aluminium sliding doors models that are specific to your home. Elitech aluminium will provide you with the best comfort with the use of quality materials in European standards, with the door solutions produced in its modern facilities and applied with its experts. It will bring your interior areas together with ergonomics and savings as well as a modern look. From residences to offices, from restaurants to social facilities, from hotels to winter gardens, Elitech folding doors can be applied everywhere.
Aluminium Sliding Doors What Are the Advantages
It provides a comfortable use of the door solution in a modern architectural concept to all environments, regardless of residence and workplace. It saves a significant amount of space indoors in opening and closing in both directions. The sliding door system provides an important advantage against the difficulty of using fixed doors in narrow spaces. It practically connects two narrow spaces at any time. It facilitates the combination of kitchen and dining rooms, living room and patio in houses. It gives the advantage of more alternative functional use for the interior in workplaces and working environments. In commercial enterprises such as restaurants, closed areas for groups can be easily created by using the sliding door system. Click to get info for aluminium single doors. When it is used between the outdoor area such as a veranda and the living room with its opening system, the insulated model is preferred and it maintains the insulation performance in the best way. The folding system also provides an important advantage in the ventilation of the indoor environment. It opens in a practical way and contributes to the ventilation of the indoor environment in a short time with a wide opening, making it hygienic.
Aluminium, which is the basic material of the sliding door system, has important advantages such as impact resistance and ease of maintenance. The special paint that fully penetrates on the aluminium profile preserves its vitality as on the first day, even after many years. With its light material feature, the folding system can be opened and closed easily and silently. With this aspect, its use turns into a kind of entertainment. It can be used safely for many years without maintenance. In hot, humid or cold weather conditions, aluminium maintains the same usage performance without changing any shape.
Compared to alternative door models such as wood, aluminium provides great convenience to those who clean and maintain it. Its glossy surface is dirt and rust-proof. It is easily cleaned with a dry or damp cloth. It is not affected by cleaning chemicals such as detergent, surface cleaner.
Another important advantage of the aluminium sliding doors system is that it is a material that is far from harmful elements to the environment. It protects the environmental values in the best way with its 100% recycling. Aluminium joinery protects human health with the advantage of non-carcinogenic substances.