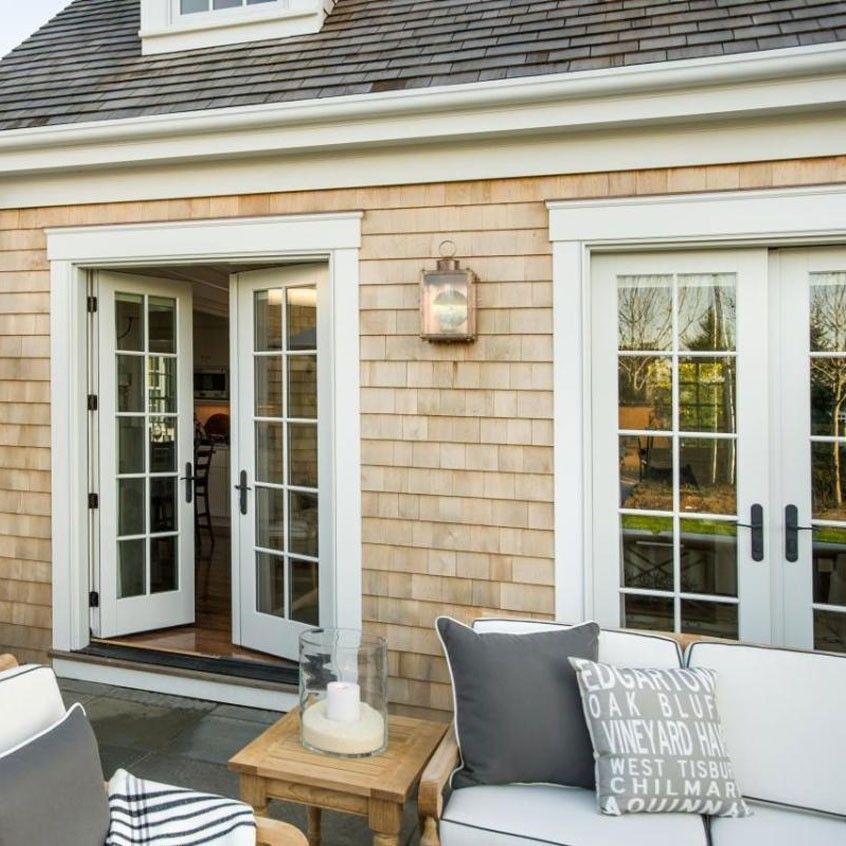 Cottage Pane Doors Unlimited Freedom of Light
Enjoy the unlimited freedom that calms the soul even indoors with the cottage doors and cottage pane doors that illuminate the houses by bringing them together with natural light. Alternative models can be opened single or both are offered with the superiority of stylish looking and durable aluminium material instead of wood. The model is also called a small glass door due to has many glass cells placed on the door and adding beauty to the design. The summer cottage pane doors bringing the freedom of viewing the landscape during the summer and spring seasons both the privilege of luminosity to the interior are also known as the name of the summer glass door. By the expertise of Elitech innovative designs so that would best integrate with the modern architectural concept. In order for this comfort to last for years without interruption, aluminium profiles were used by making the best products choose of cottage doors. Click to get info for Single Doors. Aluminium can be used safely for many years with its lively stance and high strength and superiority of non-wearing paint painted in a special oven system. Elitech by making difference adds value to homes using European-made aluminium profiles, special accessory preferences, and glass quality with elegance and comfort in summer partition doors. Thus design and production quality are integrated with expert assembly superiority, increasing the comfort of using doors in homes.
Cottage Pane Doors Models
Cottage pane door models, each designed with a modern architectural look with Elitech expertise, are candidates to add difference to your home and to make you feel comfortable. Among the models, there are models in different shapes and colors, as well as production style alternatives. In models, all areas of the door can be divided into glass cells with special profiles, and you can find exclusive designs in closed style, certain parts of which are pine lattice and other areas. The selection of models is completely tailored to your liking. We recommend that you examine the single and double wing opening cottage partition door models (cottage pane doors models), each of which will add value to your home. Single wing opening models are mostly used in areas of houses such as kitchens and balconies. The use of this model is also common in the verandas of the houses that open to the back garden. It can be used according to architectural preferences in room partitions in offices with modern concept design. This choice of doors in offices especially refreshes offices with narrow spaces with the light it brings. Double wing opening cottage doors are especially used in the living rooms of the houses. By illuminating the space with the natural light it brings to the interior, it refreshes the users and brings calmness. With the advantage of using aluminium resistant and safe materials, the summer door is also preferred in the main entrances of the building. It adds elegance and vitality to the areas where it is applied at the building entrances. It illuminates the building entrances by combining them with natural light from inside.
It provides ease of choice for different architectural designs with color alternatives such as anthracite, black and silver. In addition to the cottage pane doors models, there is another model alternative made with the expertise of Elitech in the parted glass door models. In this model, the glass frames are provided by applying a tile georgan bar on the inside of the glass instead of the profile. The doors made with this system, which helps to perform the same function in appearance, also open the door to unlimited light. There are some details that stand out in the use of aluminium material in Elitech's door models. Double Doors Click to get information about The most important of these is that the aluminium profile has long-lasting strength and can be used for many years without losing its first day form. Aluminium is durable but lightweight, making it easy to use. It helps to open and close silently and easily by providing the best compatibility with all accessories such as hinges and locks. It is used for many years without the need for maintenance such as paint. It can be easily cleaned with a dry or damp cloth. After cleaning, the appearance of the first day maintains its vitality.
Security
Quality
Insulation
Modern Design
Customer Satisfaction
Cottage Pane Doors Properties
European origin aluminium profiles and accessories are used in the production of this special door designed with Elitech expertise. Aluminium has high strength and contributes to comfortable use with the advantage of light metal. The door handle is selected from the best quality productions. It has gained full security with its special lock system. It is produced with color alternatives such as anthracite gray, black and silver. Since profile and accessory paints are applied with a special firing system, they retain their first day's vitality for many years. The usage performance has been increased to the best level by applying special gaskets to the placement points of the profile frames and glasses.
Profiles and accessories are produced in a quality that will not deform for long life use. It stands out with its longest durability in hot and humid climates with its non-corrosive feature that does not allow corrosion. With its moisture-proof feature, it has a significant advantage over wooden applications.It can be used in every area, regardless of indoor or outdoor. It provides ease of opening to the right or left with its special adjustable hinge system. Outward or inward expansion is made according to customer preference. Double wing expansions provide ease of implementation at the same time or by fixing one of them.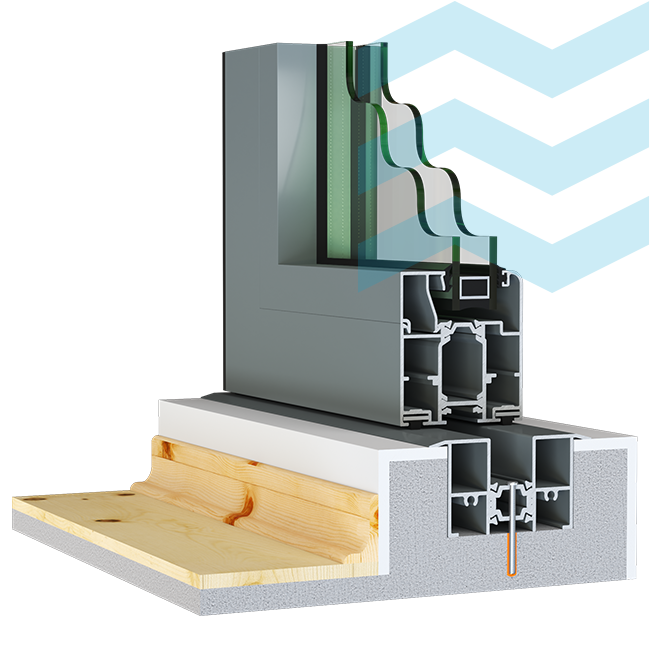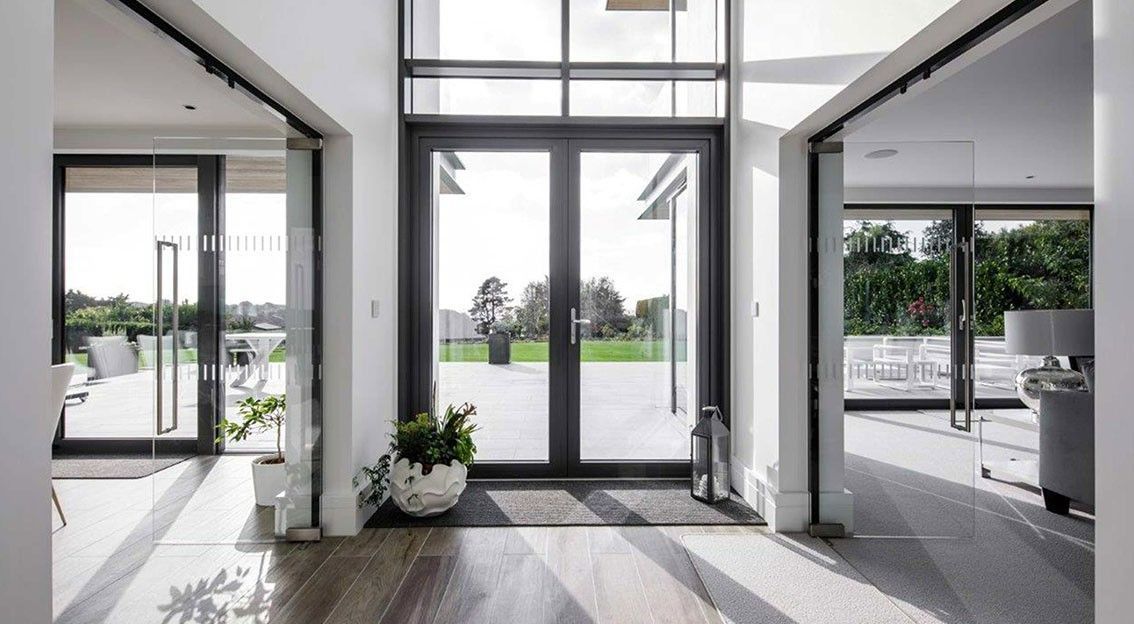 Cottage Pane Doors Systems What Are The Advantages
Aluminium cottage pane door systems have a significant advantage over models such as wood with the advantage of long-lasting use. It does not need maintenance such as paint for many years. In this aspect, it provides income to the budgets. It brings elegance to homes and offices with its special glass partition design. It prepares bright interiors with its modeling that brings natural light to the house. It helps practical use with the durable but light metal feature of aluminium.
Again, with the advantage of aluminium, luminous glass models also offer the opportunity to be used in the main entrance doors of the building. It is very easy to clean. It is easily cleaned with a damp or dry cloth and always regains its fresh appearance on the first day. It can be cleaned without being affected by surface cleaner detergents and similar chemicals. It is not affected by the use of applications such as brushing in cleaning. Aluminium is environmentally friendly with its 100% full conversion advantage. Elitech cottage pane doors are delivered ready to use after being assembled on site by experts after production.

Cottage Pane Doors Prices
With its long-lasting aluminium door model, the cottage door prices, produced with the expertise of Elitech, will bring you profit with its usage performance. Since it is produced using European origin aluminium profile, it can be used safely for many years without the need for maintenance with its quality. It offers the advantage of trouble-free use with the best accessory selection identified with the profile. It provides the comfort of opening and closing in a practical way, as if it did not exist at all. You will definitely find the most suitable summer partition door prices for your home among the many exclusive model offerings. You can benefit from Elitech's expertise when you want to bring your home together with the light by using summer partition doors on the interior doors of your home such as the kitchen and living room, and on the doors such as the veranda and balcony. If you share the door dimensions or appearance you want to change, you can get free advice and price information.

We recommend that you compare the Elitech aluminium summer partition door prices with the models made of wood. You will safely use the doors made of aluminium profile for many years without the need for paint and maintenance. Wooden doors will wear out during heavy use, the paint will lose its vitality and even some parts will be damaged. If not every year, within two years, it will definitely need to remove the damage with putty and paint. This situation will create a significant burden on your budget with the paint maintenance costs that will be realized every two years. Elitech door, produced from aluminium profile, provides service without wearing out even in heavy use. It does not require maintenance for many years. With its special paint, it preserves its first day's lively appearance for many years. It is easily cleaned using surface cleaning detergents together with a cloth. Since it does not require maintenance, it does not cost extra for many years when you buy it once.

Which Conttage Pane Doors Are Right For You
Among the many glazed partition model options and cottage pane doors, there are exclusive designs that you will like. We recommend that you take advantage of Elitech's expertise for the most suitable models and custom-size productions for your home or office. Elitech doors will bring comfort to your home with their innovative designs in modern architecture, superior profile and accessory quality, production and assembly application advantages.