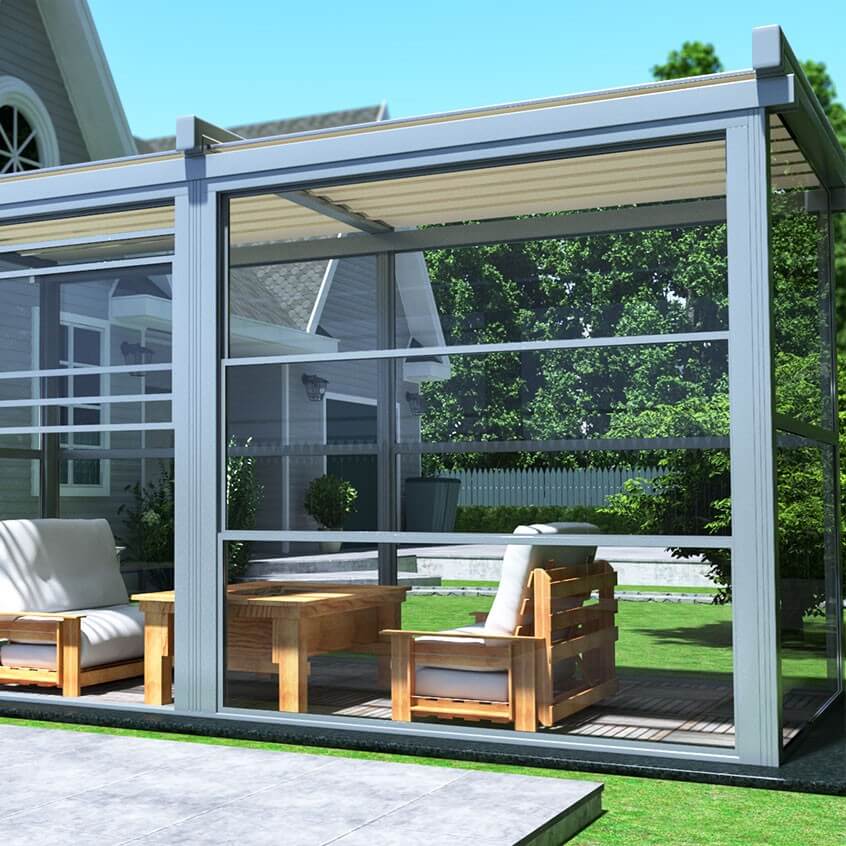 Retractable Awning

Shading systems, which will change your place's appearance from top to bottom, are keep customer satisfaction at the highest level with their quality, aesthetics and functionality. Shading systems, which you can efficiently operate with remote control, protect you from the sun and protect you in bad weather conditions such as rain and snow. It can be used in multiple different places, such as breakfast halls, verandas, restaurants, cafes, pubs, etc.
Shading systems, which you can manage from anywhere with a button or remote control, can be opened or closed with the help of the remote control, and you can determine whether the area is open or closed by saying stop or continue wherever you want. In hot weather in summer, you can open the entire awning and create a cool and spacious environment thanks to the wind flow, while in cold weather in winter, you can enjoy a warm atmosphere inside by closing the entire awning.
Why Should You Choose Retractable Awning?
Shading systems, are useful both in freezing weather and high hot weather. They can also be specially designed according to your requests. Moreover, with the companies' wide range of employees and accessory options, it does not spoil the decoration of your spaces but gives a more aesthetic appearance. With this system, you can determine to have as many open or closed sections as you want in your place.
Security
Quality
Insulation
Modern Design
Customer Satisfaction
Some of the other features are:
They are durable and usable for every weather condition
It provides a warm environment in cold weather and a cool environment in hot weather.
It adds a different atmosphere to your space with its design and elegance.
Shading systems produced to durable both weather and heavy use conditions can stand for years without any problems in outdoor and indoor areas.
When you consider the durability and quality, you will be convinced that they have a very low price.
It offers a modern appearance with its transparent structure.
It does not require any maintenance except for cleaning.
Shading System Prices
Shading System prices, are quite affordable when it is compared to other systems. While determining our products' prices, we prepare and offer you a price according to the information and requests you send to us to calculate many factors and provide a price that will satisfy our customers. Depending on your need, we send the most reasonable price offer to you.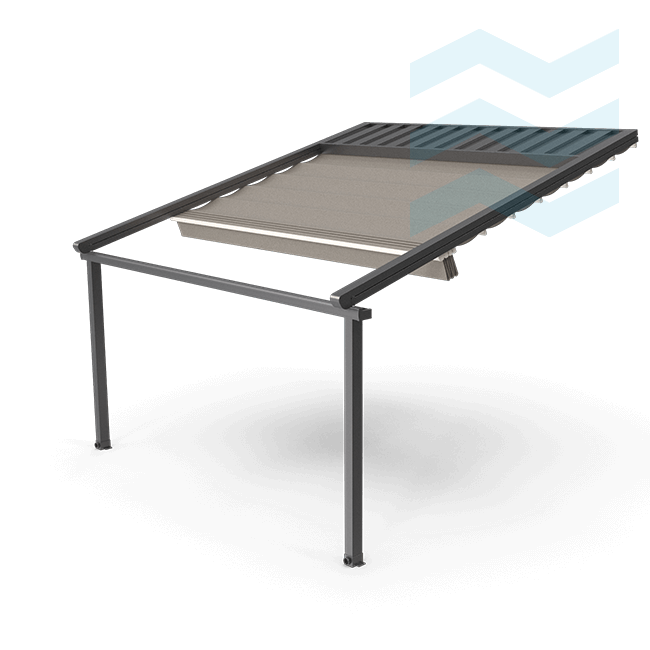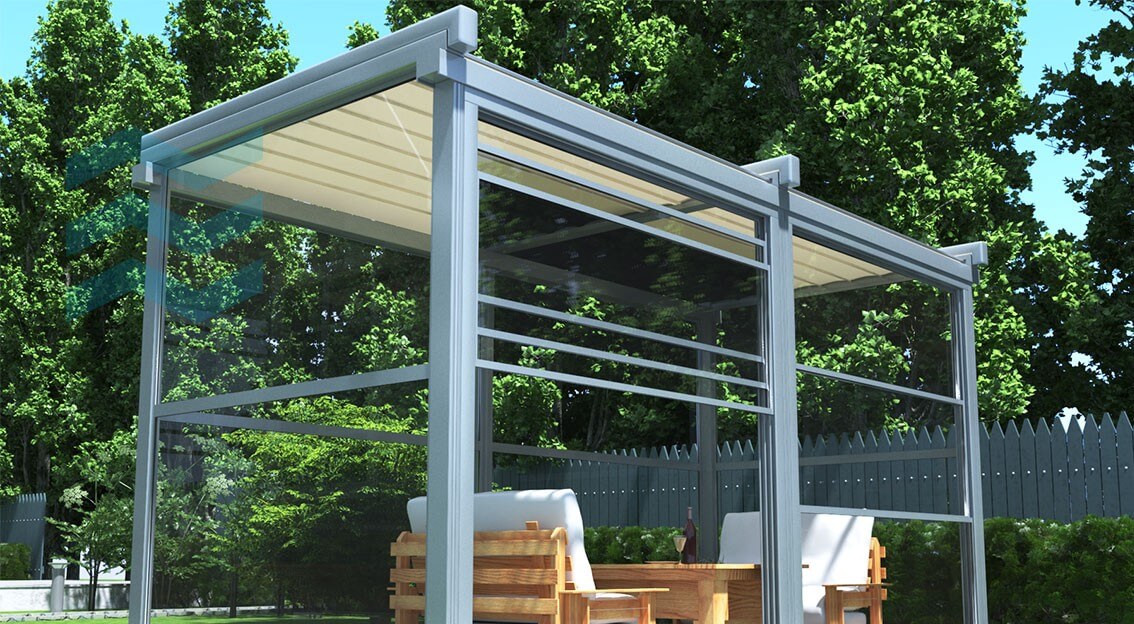 Shading System Models
Shading system models, have various models and designs such as panorama shading, sliding shading, pergola shading, climatic shading, rolling roof shading, screen shading, and veranda shading systems. Each model has a different quality and different purpose.
Extendable sun shade systems, solar shading systems, shade trees root systems are also available in our model catalog. Due to their various models, economical prices and easy setup, it seems that they will stay in the top positions in the preference list for long years to come.