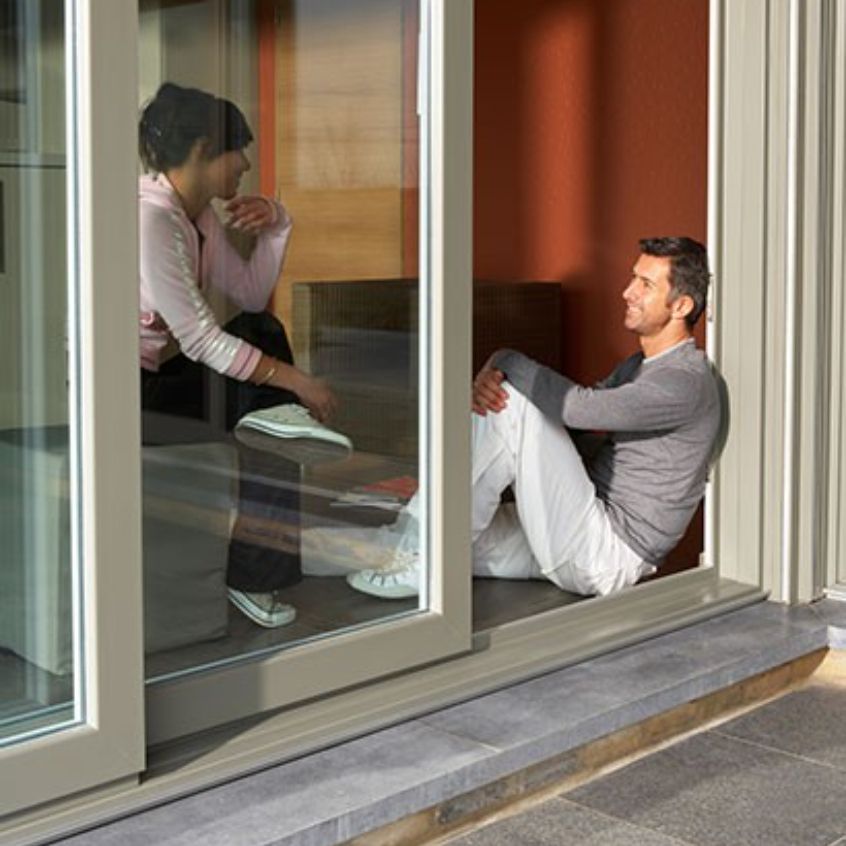 uPVC Doors
Elitech Europe offers high-quality uPVC Doors, which it produces with the use of profiles and accessories, in elite models that will best meet expectations, with affordable cost advantages. It adds value wherever it is preferred with its innovative designs that bring together homes and workplaces with elegance. With its strength, tightness, heat, and sound insulation performance, it provides comfort for many years to everyone who uses it. With its long-term maintenance-free superiority and the advantage that puts an end to paint, uPVC Doors save budgets. Elitech can be used safely with the after-sales support services.
Impact and harsh climate resistant Aluminum Doors, Aluminum Windows, Aluminum Sliding Doors, Aluminum Single Doors, Aluminum Folding Windows, Aluminum Side Hung Windows, uPVC Doors, Folding Doors, Single Door, uPVC Windows, uPVC Side Hung Windows, uPVC Sliding Windows, We have Automated Systems, Aluminum Garage Doors, Roller Shutter Door, Frameless Glass Solutions, Balcony Closing System, Frameless Glass Door, Security Doors models. Our different models and designs are very functional and useful. You can spend time in your home in safety and comfort with the steel doors that we produce very safe against theft.
Where are uPVC Doors used? These special door models, which have been used for many years and do not require paint and maintenance, are preferred in-room transition areas in homes and workplaces. Especially the verandas that open to the back garden of the houses, together with the bathroom and toilet, are among the most used areas. The most important reason for this is that the doors in the toilet, bathroom, and patio areas that open to the outside are the most polluted doors of the house. uPVC Doors are ideal for use in these areas of the house with their stain-proof and easy-to-clean feature. Regardless of wet or dry cloth, it can be cleaned with cleaning chemicals without wearing it out. When the inlet and outlet get dirtier in busy verandas, it can be washed by hosing with water. It can be used easily without being affected by water and humidity. Again, the doors opening from the kitchen to the balcony or the doors opening from the living room to the balcony are mostly made of PVC material.
We talked about the insulation superiority of these PVC door systems. Likewise, these doors become extremely safe with special locking mechanisms and accessories. It is very safe with the application of a special lock system on the doors of houses and offices that open to the outside.
Security
Quality
Insulation
Modern Design
Customer Satisfaction
uPVC Doors What Are The Advantages

Why uPVC Door?
uPVC doors, which are hardened from PVC raw material through special processes, have the advantages of high strength and are maintenance-free. It can be used safely for many years without wearing out, even in the most intensive use. It comes to the forefront with its thermal insulation superiority, which provides energy saving with security by providing the best compatibility with the lock system, glass, and special accessories. It does not contain carcinogenic substances and does not harm human health.

Profiles that were previously prepared in special thicknesses and chambers are easily cut by machines in modern facilities and turned into doors in stylish designs.

It saves budgets with its economic cost
uPVC doors, which do not need maintenance such as long-lasting use and paint, provide budgets with their economic costs.

Reduces energy costs with thermal insulation
uPVC doors fit very well with glass and other connecting equipment with special gaskets. Regardless of extreme hot or cold weather, it reduces air-conditioning energy costs and saves a significant amount of bill expenses.

Protects privacy with sound insulation
As in air conditioning, it protects privacy with the sound insulation it provides. It prevents the entry of noise caused by factors such as external traffic in the best way.

Saves on maintenance costs
uPVC doors, which has been used for many years without wearing out, does not need maintenance such as paint. It also prevents impacts and abrasions. With its maintenance-free feature, it leaves the maintenance cost items behind in the budget.

Full protection to the environment
With its 100% recyclable feature, PVC material facilitates the execution of sustainable environmental policies.

Adds value to architectural projects with rich color alternatives
uPVC doors can be produced in many distinguished colors with the choice of profiles and accessories. It adds value by offering options to modern concept building projects with special tastes.
uPVC Doors Designs
Innovative uPVC Doors Designs, designed with Elitech expertise, stand out with their modern architectural harmony. It adds value to new housing projects in a modern concept with the aesthetics and quality it brings. It stands out among the most useful uPVC door models with its advantages ranging from design to production, from production to the best assembly application. Design details turn into the most reliable doors with the use of the best profiles and accessories in modern facilities. With the choice of the espagnolette lock system that provides full closure from all sides and the support lock applications, the safest doors become special doors for safe houses with the expertise of Elitech. Many distinguished and modern designs are produced in different sizes for homes, with flexible production modeling. In each house, exclusive models create the most elegant door solution, even in special sizes. It closes safely and opens peacefully. It opens the door to elegance everywhere with its special size and many distinguished color presentations. Among the designs, some models create solutions for glazed partition areas along with standard opening doors. Sliding system door designs continue to facilitate special architectural applications.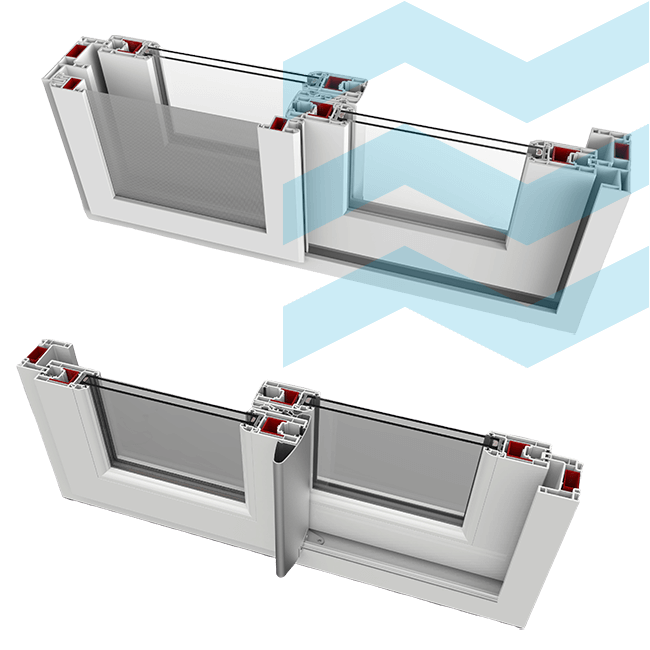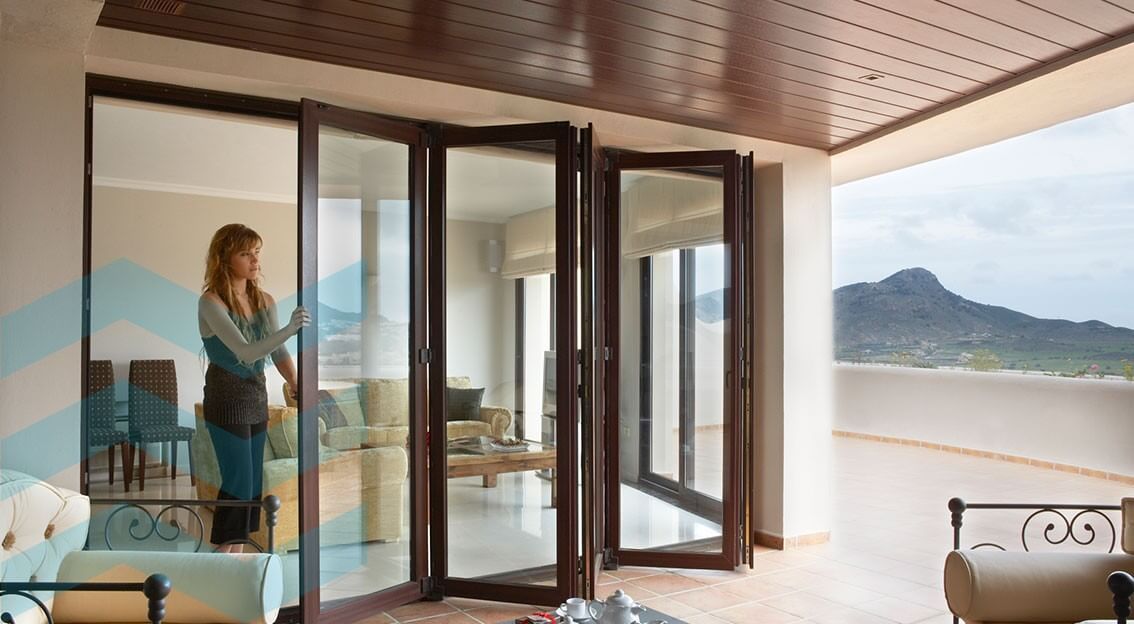 Which PVC Doors Are Right For You
Many exclusive models for your home or workplace will add value to your building with Elitech quality. Meet with Elitech experts and benefit from free support service for the most suitable model and price advantages specific to your budget. By choosing Elitech, you can be sure that you will have the right door that will add value to your home at the most advantageous prices.
uPVC Doors Models
uPVC Door Models, each of which is the work of Elitech design expertise, is the biggest candidate to differentiate it by adding value and privileges to your home. Innovative models special for interior room divisions and exterior expansions will enrich your home and give you privileges. In addition to the stylish design in the elite models, the compatibility of accessories, the secure lock system, the intensive use, and the best resistance to UV rays are integrated with the production quality. The ready-to-use assembly application at your home or workplace with a professional team adds the comfort of ergonomics to all beauties. Elitech uPVC Door Models are specially designed to add aesthetics and attractiveness to your home. Profiles and accessories, which are the most important materials used in the door that integrates the design with quality, were especially preferred from European productions. Quality materials have turned into doors that will add value to your home in Elitech's modern facility equipped with technological machines. Profiles with high quality and detailed solutions are supported by the use of special gaskets, giving uPVC Door Models the best insulation performance. In addition to the secure lock system, the superiority of insulation that will save your budget with energy usage efficiency has been added to the design aesthetics with expertise. Rich color presentation for special preferences according to your expectations and eye taste.
Which uPVC Doors Are Suitable For You?
With the use of 6 different profiles on the Elitech PVC door, a wide variety of models have provided alternative presentation options. uPVC Door Zendow Deluxe, with its perfect design and aesthetic appearance, easily adapts to any preferred area in your home. The 70 mm thick 5-chamber profile stands out with its excellent thermal insulation superiority. Another model of Elitech, uPVC Door Fusion has good insulation performance in corner welded applications with the use of TPE gaskets. It offers ease of application in 90° and 135° cornered edge turns. It has profile thicknesses of 15 and 9 cm. Everest Max PVC Door model has 6 cm profile thickness, 4-chamber system, and double sealing feature. It also can be welded from the corners and stands out with its strong sealing performance. uPVC Door Legend with 8 cm profile thickness, uPVC Door Zendow with 5 chambers and 7 cm profile thickness, and uPVC Door Zendow Plus are among the other profile types of the door series. uPVC Door Models offer the opportunity to produce all designs in special sizes. The dimensions of your home or workplace specific to your project are taken by an Elitech expert and models that will add elegance to your home are suggested. It is produced in special dimensions according to your choice.
FAQ
Our support for installation and assembly is entirely dependent on our customers' demand.
Thanks to the Elitech family, it is possible to order doors and windows in the size you want.
If you choose these doors, you do not have to worry about their security.
These windows are highly resistant to even the harshest weather conditions. So, you do not need to worry about that.
If you contact us, you can have detailed information about the subject you want.