Aluminium Top Hung Window TH 90x120
TH 90x120 Model
Frame Thickness: 30,5 cm
Glass: 6,38 mm Clear
Colour Availability: White, Charcoal, Natural, Bronze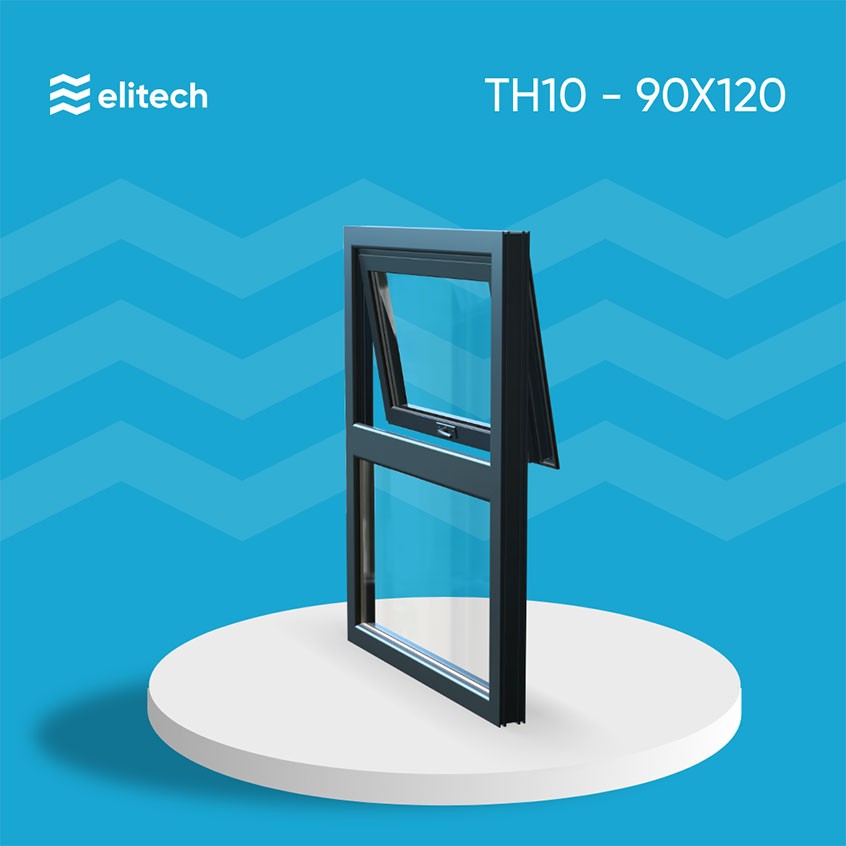 Aluminum Top Hung Window TH 90x120
The Aluminum Top Hung Window TH 90*120 model is a product of the Elitech brand's design. Aluminum is used for the construction of the product. The dimensions of the product are generally 90 * 120, but the detailed size is at the bottom of our website. It is a product that can be easily purchased by those who want to prefer a long-lasting and high-quality window. This product, which dazzles with its design, is a product with 4 different colors. Having 4 different colors is also an important feature for users. It can easily be among the products to be preferred to evaluate your narrow spaces and walls. The product is also very easy to use. Since it is a quality product in terms of security, you will not encounter any problems. The material used is aluminum. This aluminum window, which has a modern look with the most popular design of recent times, has a stylish frame. It is possible to learn the detailed details and prices of the product in the continuation of our article.
Aluminum Top Hung Window TH 90x120 General Dimensions and Product Price
The Aluminum Top Hung Windows TH 90*120 series is a dazzling product suitable for narrow spaces. This model, which you can use in your living room or offices, will provide a natural and modern look with its design. In this way, the aluminum top hung window TH 90*120 product, which can be used for years, is highly preferred. The general information and dimensions of this product, which is made of a quality stance and a solid material, are listed as Frame Thickness: 30.5 cm, Glass: 6.38 mm Clear Color Availability: White, Charcoal, Natural, Bronze. The fact that the product has 4 different natural appearance colors is one of the reasons why it is preferred. It is also important that it is a product that can be easily purchased by customers looking for long-lasting products and that will add a different atmosphere to the environment. You can contact us for ordering and detailed information about the product.
Technical Properties
Frame Thickness: 30,5 cm
Glass: 6,38 mm Clear
Colour Availability: White, Charcoal, Natural, Bronze