Design Your Living Space With Patio Sliding Doors
When choosing among patio sliding door models, you can choose glass panels for a closed patio design, or you can use them as sliding or hinged doors.
You can get professional support for your choice according to the width of the patio, or you can contact us as Elitech building solutions brand. You can get professional support from us for patio sliding aluminium door models that will add aesthetics to your home as well as classical door designs. You can get information about patio sliding door prices for patio doors covering these and many more features on our website.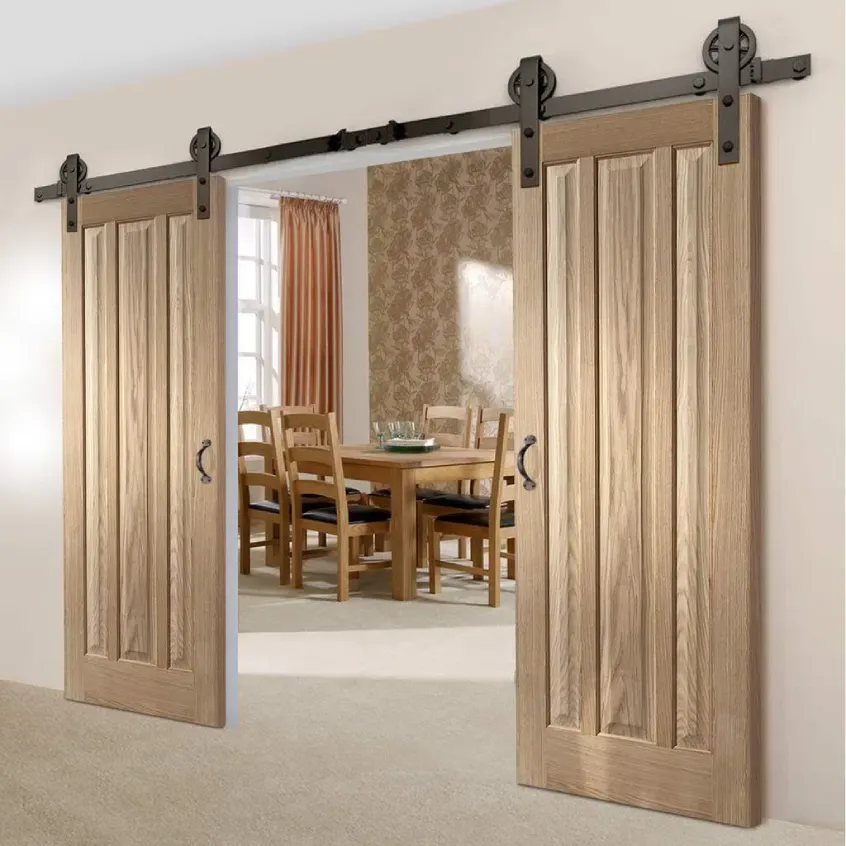 Wooden doors
Wooden doors, which you can also use as an entrance door for your patio, will give you an advantage with their functional features. If you wish, you can also choose wooden doors with glass. If you want to catch a more modern line, you can highlight geometric forms. Sliding patio doors usually have a specific size, averaging 2-2.5 meters high. This is due to the standard dimensions used by glass door manufacturers.
The appearance of the patio sliding door systems may vary according to the architecture to be applied. Sliding doors with simple and plain lines with modern solutions offer extremely useful and practical usage possibilities. Glass sliding doors, on the other hand, are highly preferred in systems used with PVC. Different color tones or texture alternatives are available on our website. One of the most obvious advantages of patio sliding door systems is that they take up less space than conventional swing doors and save space. In addition, you can visit our website for a wide variety of sliding door patio ideas. and get information from us.
Security
Quality
Insulation
Modern Design
Customer Satisfaction
Patio Sliding Door Prices
It would not be correct to give full information about the prices of patio sliding doors here. Prices naturally vary according to dimensions and materials used. The larger the door, the higher the price will be. For more detailed information, you can contact us after you get the door dimensions.
Why not use a sliding door when it has so many advantages? You can visit our Elitech building solutions brand for patio sliding door and sliding patio door blinds models. You can get more detailed information about patio sliding door prices, and you can easily access the best quality and reliable products.
Patio Sliding Door With High Quality, Innovative Designs
Sliding doors and windows are not just a functional part of your home. As well as providing inside-out openness, they also provide less obvious benefits for improving your living space and well-being. Natural light can increase energy levels and comfort Sliding glass doors and windows provide plenty of natural light and help resist seasonal depressions. Sliding doors and windows can save a lot of energy. You will need less electricity for lighting as they let in more natural light. Opening these doors and windows in the spring and autumn can cool your home without air conditioning. The sliding door provides more usable space, as it does not require opening and closing like traditional hinged doors. For narrow or narrow spaces, this is a particularly important advantage. Therefore, using sliding glass provides many benefits.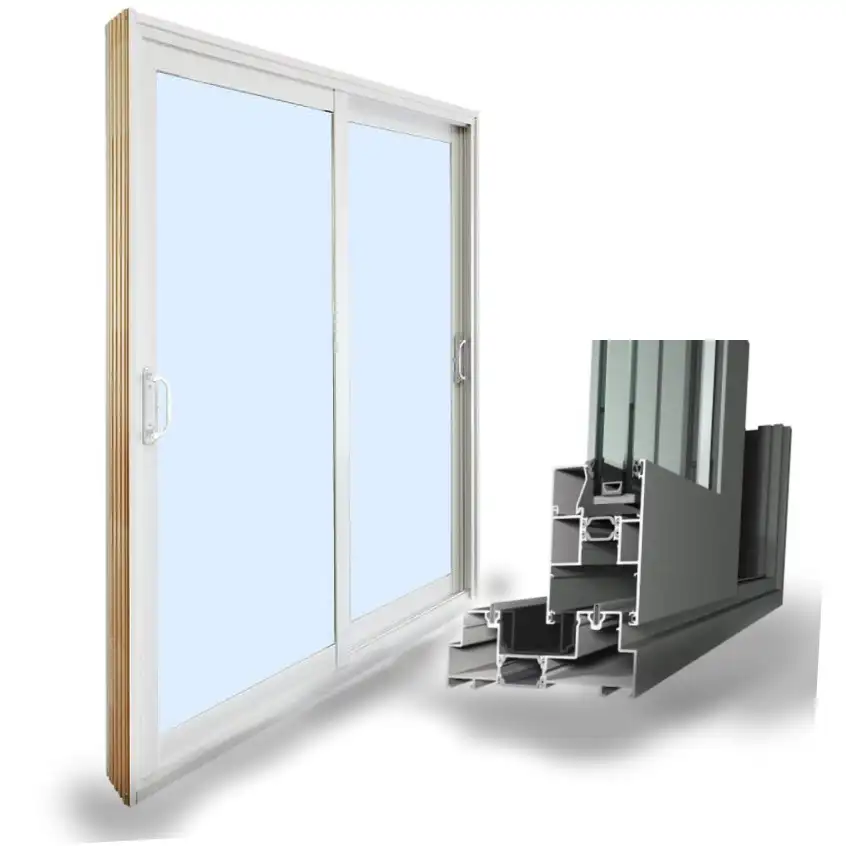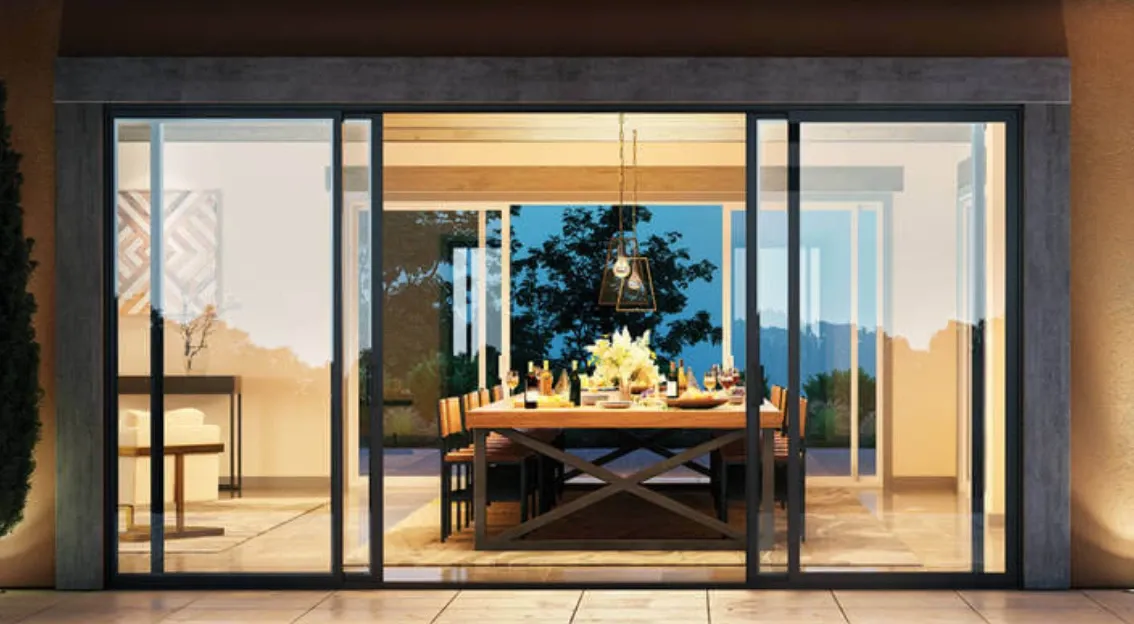 Most Durable Patio Sliding Door Models
Simple design doors: You will be advantageous when you choose doors with a plain design for your patio. When you want to close your patio, modern and harmonious balcony doors give you the advantage of decoration. Also, if you have questions about patio aluminium sliding door prices, we welcome you to our website.
Advantages of Using a Sliding Door for a Patio
You can design the patio doors in different styles according to the style to be applied. Today, it is possible to design together with aluminum or PVC, which is one of the wrought iron materials used in balcony railings, together with patterned glasses. Despite its originality and unusualness, sliding doors have firmly entered our use with you. There are a number of good reasons, the main advantages of which are the use of sliding doors for the patio:
Unlike swing doors, which take at least one square foot of useful space, sliding doors in additional space are not required. Due to this, even the smallest apartments will be the most comfortable and spacious.
The number of gaps in the sliding door system can vary from one to several, making it not only an unusual element of the interior design, but also an excellent option in terms of functionality for controlling and adjusting its width. The door with such a door system is much easier in the case of swing doors.
One of the biggest benefits of sliding doors is that they do not affect the location of your belongings in the room. Since the slide rail remains on a flat surface parallel to the wall, there is no need to leave any gaps in front of or behind the opening.
Sliding glass doors are narrower than normal doors. This allows more natural light to enter the home and can make the space appear larger.
FAQ
Yes, many manufacturers offer customization options for patio sliding doors. However, the extent of customization may vary based on the manufacturer and door model.
Yes, many patio sliding doors are designed to be energy-efficient. Look for features like Low-E glass coatings, multi-pane glazing, and weatherstripping to enhance energy efficiency and insulation.
The lifespan of a patio sliding door depends on various factors, including the quality of materials, maintenance, and usage.
While it is possible to install a patio sliding door yourself, it is recommended to hire a professional for a seamless installation.
A patio sliding door is a both aesthetic and useful addition to any house, as it allows people to move between their indoor and outdoor spaces seamlessly. Their modern aesthetic creates a sense of openness and connection to nature via glass panels.
Benefits of a Patio Sliding Door
Patio sliding doors offer numerous benefits that can significantly enhance your living experience.
Following is a list of patio sliding doors' advantages:
• Beautiful Views: Enjoy the scenic beauty of your outdoor landscape from the comfort of your home.
• Easy Access and Seamless Flow: The smooth sliding mechanism of these doors enables easy access to your outdoor living space.
• Space-Saving Design: Unlike traditional hinged doors that swing inwards or outwards, patio sliding doors slide horizontally on tracks.
• Energy Efficiency: Modern patio sliding doors come with advanced features such as Low-E glass coatings and weatherstripping, providing excellent insulation and reducing energy loss.
Factors to Consider When Choosing a Patio Sliding Door
To select the ideal patio sliding door for your home, there are several essential factors you should take into account.
Material and Durability
The material of your patio sliding door plays a vital role in its durability and performance.
Here are some commonly used materials:
• Vinyl: Vinyl sliding doors are popular due to their affordability, low maintenance requirements, and energy efficiency.
• Aluminum: Aluminum sliding doors offer excellent strength, durability, and stability. Thanks to their lightweight and durable material, these doors usually require almost no maintenance.
• Timber: Timber sliding doors add a touch of elegance and warmth to your home. They offer good insulation and can be customized to match your interior decor.
• Fiberglass: Fiberglass sliding doors are known for their exceptional durability and resistance to extreme weather conditions.
Style and Design
Patio sliding doors are available in various styles and designs to suit different architectural aesthetics. Consider the overall design of your home and choose a door that complements its style.
Size and Configuration
Ensure you measure the available space accurately before selecting a patio sliding door. Consider both the width and height to ensure a proper fit.
Energy Efficiency
Look for patio sliding doors with energy-efficient features such as double or triple glazing, Low-E glass coatings, and weatherstripping.
Security Features
Look for features like multi-point locking systems, tempered or laminated glass, and robust door frames to enhance the security of your home.
Maintenance Requirements
Consider the maintenance requirements of different patio sliding door materials. While vinyl and fiberglass doors are low maintenance, timber doors may require periodic sealing and painting.
Popular Types of Patio Sliding Doors
There are several types of patio sliding doors available in the market.
The most popular options are:
• Aluminium Single Doors
Aluminum single doors are a sleek and modern choice for any entrance. They offer durability, security, and excellent insulation properties.
• Aluminium Double Doors
Aluminum double doors are the way to go for making a grand entrance. These doors offer a wide opening, create a sense of elegance and spaciousness to make your home both more breathable and aesthetic.
• Aluminium Sliding Doors
Aluminum sliding doors are a popular choice for those who want to maximize natural light and enjoy seamless indoor-outdoor living.
• Aluminium Folding Doors
For a versatile and flexible option, aluminum folding doors are an excellent choice. These doors fold and stack to the side, creating a wide opening and connecting your indoor and outdoor areas seamlessly.
• Aluminium Pivot Doors
Aluminum pivot doors are a stylish and modern alternative to traditional hinged doors. They rotate on a central pivot point, allowing for a unique and eye-catching design.
• Cottage Pane Doors
Cottage pane doors are known for their charming and rustic aesthetic. These doors feature small individual glass panels divided by wooden bars, creating a traditional and cottage-inspired look.
• Aluminium Shop Front Doors
When it comes to commercial spaces, aluminum shop front doors are an excellent choice. These doors provide security, durability, and a modern aesthetic.
• Exterior Door
Exterior doors are the entrance to your home, playing a vital role in providing security, insulation, and aesthetic. Exterior doors, designed to withstand the elements while enhancing the curb appeal of your property, are available in various materials and designs.
• Patio Sliding Door
Patio sliding doors offer a seamless connection between your indoor and outdoor living spaces. These doors feature large glass panels that slide horizontally, providing unobstructed views and allowing natural light to flood your home.
• French Door
French doors are known for their timeless elegance and classic appeal. Consisting of two panels that swing open from the centre, these doors allow for a wide and inviting entryway. Since these doors are adorned with glass panels, they help enhance natural light and add a touch of sophistication to any room.
• Kitchen Cupboards
Kitchen cupboards are ideal for every kitchen; they provide plenty of space for storing various types of cookware, kitchen utensils, and other items, allowing to create a well-organised and functional kitchen.
• Timber Doors
A timeless choice for any home, timber doors are popular for their natural beauty and warmth. These doors provide durability, insulation and a luxury look thanks to the high-quality wood used in their making.
Installation and Maintenance Tips for Patio Sliding Doors
Longevity and optimal performance of your patio sliding door is all about proper installation and regular maintenance.
Here are some tips to help you with the installation and maintenance process:
Preparing for Installation
• Ensure the opening is clean, level, and free from obstructions.
• Follow the manufacturer's instructions for any pre-installation preparations.
• Check the compatibility of the door frame and the opening dimensions.
• Apply a waterproofing membrane or flashing tape to protect against moisture.
Installing the Sliding Door
• Carefully follow the manufacturer's instructions for installation.
• Make sure the door is leveled and properly shimmed to prevent any misalignments.
• Securely fasten the door frame to the opening according to the provided guidelines.
• Test the sliding motion of the door to ensure smooth operation.
Maintaining Your Patio Sliding Door
• Regularly clean the tracks and rollers to remove dirt, debris, and dust that can affect the sliding mechanism.
• Inspect the weatherstripping and replace it if worn out or damaged.
• Check the door frame and glass panels for any cracks, leaks, or damage.
• Follow the manufacturer's recommendations for specific maintenance requirements.