Deceuninck uPVC Legand Systems
Discover the Legand uPVC window and door system with its high thermal insulation, its different types of glass applications and its static strength.
The Legend uPVC window and door system, with a view to high performance criteria, is specially designed for excellent thermal and acoustic insulation.
High Performance Thermal Insulation
Legand is designed to provide the best thermal insulation for your space. The system being designed on a base combining an 80 mm platform, 6 chambers and a concept with 3 sealing, allows the reduction of the energy and conductivity coefficient (Uf). The configuration of the system over a width of 80 mm allows, in particular, a triple glazing application with a thickness of glass of 52 mm having a low Ug value. In this way, by combining the thermal conductivity value, the section of the profile and the thermal values of the glass of your window results in a higher window value.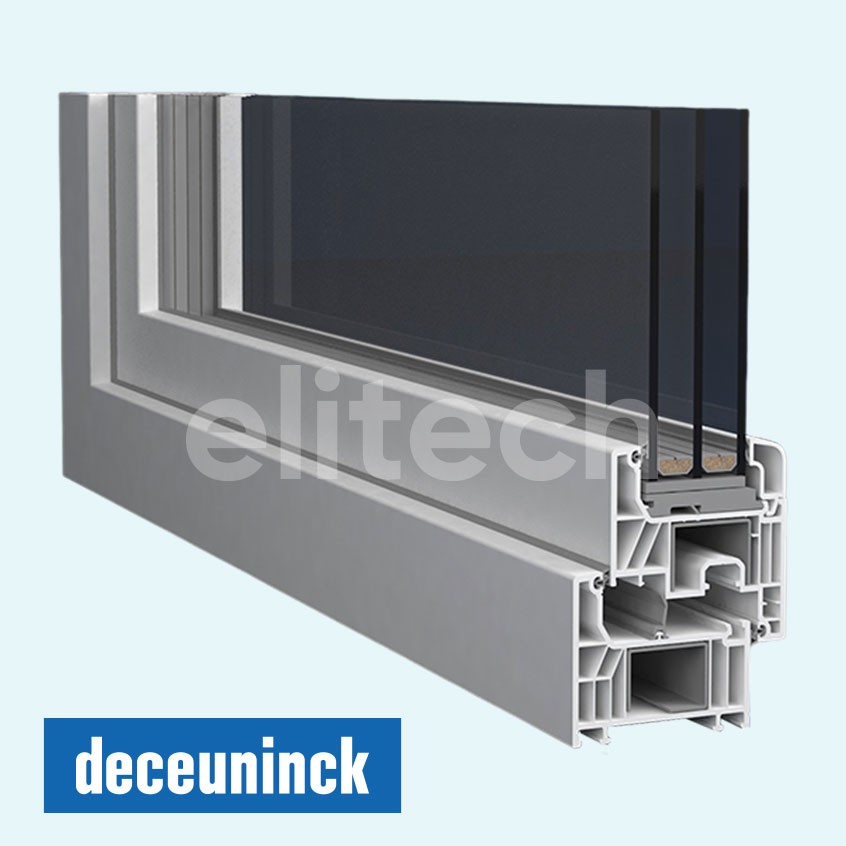 High Performance in Thermal Insulation
Legend PVC Window System is designed to bring together the most important building blocks with the aim of providing the best thermal insulation to your space. Lower heat and conductivity coefficient (Uf) is targeted by the system being on 80 mm platform, combining 6 chambered, 3 gasket (middle seal) concepts. Uf value of Legend PVC Window System; It is 0.92 W / m²K. Especially the configuration of the system above 80 mm width enables low Ug value triple glass applications with 52 mm glass thickness. Thus, the thermal conductivity value of your window, the profile section and the thermal values of the glass combine to create the superior U window value. (* Uw: 0.78 W / m²K)
Static Power
The steel reinforcements in the profiles of the Legand PVC window and door systems contain high static values. In this way, the most suitable metal profile and reinforcement are determined for regions where the wind load is high. The high static resistance of the metal reinforcements guarantees a larger window, in other words, the window view is increased.
Technical Properties
Profile Width80mm
Number of ChambersFor High Thermal Insulation 6
Number of Gasket3 (Middle Seal)
GasketTPE Gray / Black
CheetahSingle Nail - PCE Gasket
Glass Thicknesses 24,30,36,44,52 mm
StandardEN 12608-1
Heat Conductivity CoefficientUf: 0.92 W/m²K