Going Window Shopping? Choose Aluminum!
There are many items you can choose for your doors and windows how can you decide which one is the best for you? You have an option that you can take without any hesitation. Of course it's aluminum.
Why should we choose aluminum?
There is a question; why should we choose aluminum? There are many reasons for choosing aluminum, and you should pay attention to these important characteristics before making a decision.
Aluminum can be customized and customized.
Because aluminum can be easily manipulated, it has customizable features. Due to the versatility of aluminum, you can add many features to it in the form of a side-opening, top-opening, or inward-opening. You can have the choice to use it in any way you want. You can choose many colors and models that will make your design more eye-catching. One of them can be aluminum sliding windows.
Aluminum is known as the most durable metal. It can be resistant to even the most damaging situations, such as storms, rain. Thanks to its stainless property, you can use it for many years. Compared to other frame materials such as wood, aluminum is a strong and durable material and requires less maintenance throughout its use. It also has a good use in terms of insulation.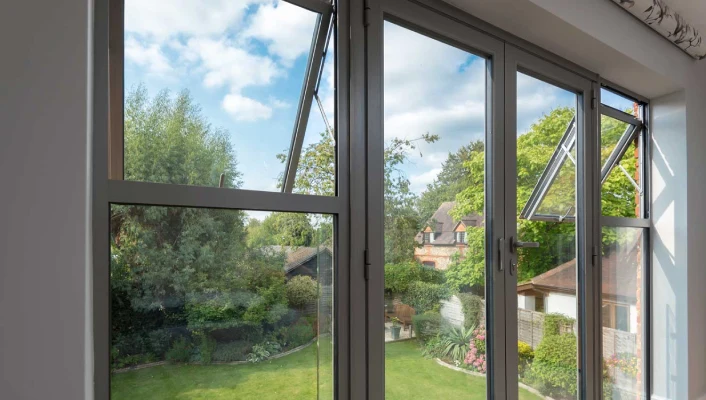 Aluminum is environmentally friendly.
It is quite difficult to find environmentally friendly substances at these times when most materials are harmful to the environment. Due to the fact that each of its components is recyclable during the production of aluminum, it significantly reduces the harm to the environment. For example choosing aluminum side hung windows are one of the most valuable gifts to be given to the environment, and at the same time, the harm to the environment will be significantly reduced because you will have long-term use.
In addition to the fact that it has many features, its price is also quite affordable. Although it is difficult to believe that it is affordable, but considering that it takes less time and effort to maintain the product, it turns out to be more affordable.
If you want your project to go well and get a quality result at the same time, you need to work with the right aluminum manufacturer and perform the manufacturing processes correctly. The above reasons are a few of the features that you should pay attention to before deciding to take it.