Aluminium Top Hung Window TH20 90x120
TH20 90x120 Model
Frame Thickness: 30,5 cm
Glass: 6,38 mm Clear
Colour Availability: White, Charcoal, Natural, Bronze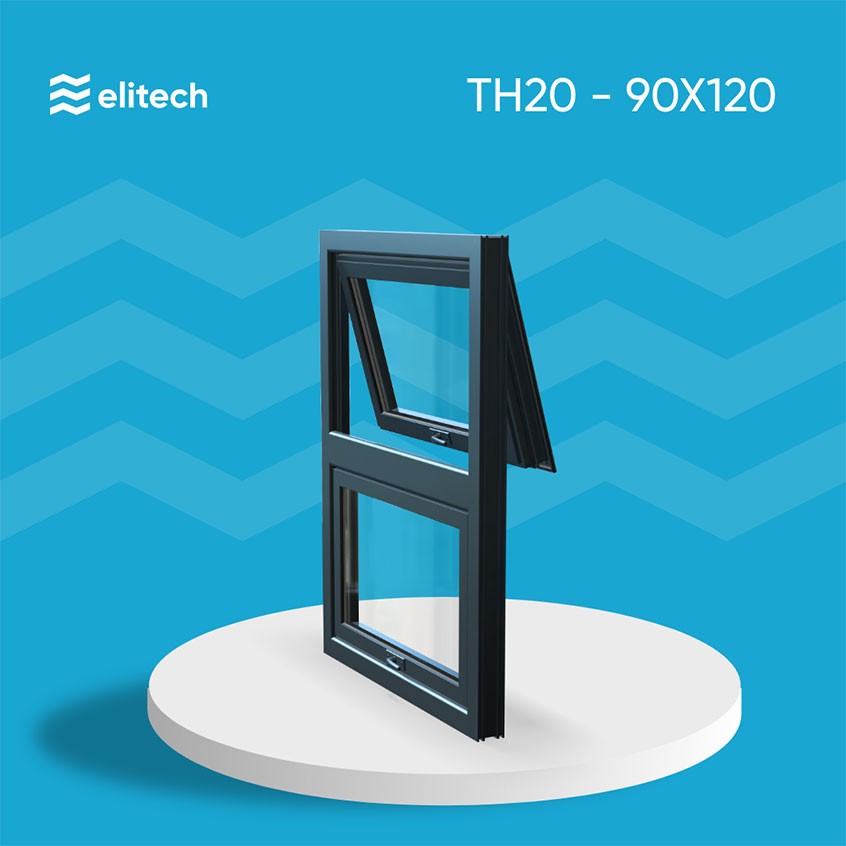 Aluminum Top Hung Window TH20 90x120
We may need to make small touches to beautify the area we live in. Other than that, some details can easily change the atmosphere of our environment. It doesn't matter how big or small our house is, what matters is how the items in it are used. As long as useful items are preferred, you can also evaluate a small area or make it look larger. For this reason, some items or details are important. The most important of these are the windows. Aluminum Top Hung Window TH20 90x120, which is among the most popular windows of recent times, is offered for sale with different features.
The rectangular TH20 90*120 window model is made of aluminum. The aluminum windows are easy to use for narrow spaces and do not take up much space. It is a model that you can use in offices or at home. It is a narrow and long model that can also be used in apartments. It is a single frame product with 2 windows. You can read the rest of the article for the details and usage of the product.
Aluminum Top Hung Window TH20 90*120 Product Details
The details of the top hung window product, whose raw material is aluminum, are available on our website as TH20 90*120. The product has a single frame and has 2 windows, one under the other. Making narrow spaces more useful, Aluminum Windows product details are Frame Thickness: 30.5 cm, Glass: 6.38 mm Clear, Color Availability: White, Charcoal, Natural, Bronze. It is a product with a single frame with 2 openable windows on top of each other. The feature of this model is that it provides practical and easy use for narrow spaces. For this reason, it is a model among the most preferred products. The technical drawing of the product, along with its details and dimensions, is located at the bottom of the website. You can also reach the contact information section and get information about the details of the product. You can also browse other products on our website to find the model that is suitable for your home or office.
Technical Properties
Frame Thickness: 30,5 cm
Glass: 6,38 mm Clear
Colour Availability: White, Charcoal, Natural, Bronze