Aluminium Top Hung Window TH20 60x120
TH20 60x120 Model
Frame Thickness: 30,5 cm
Glass: 6,38 mm Clear
Colour Availability: White, Charcoal, Natural, Bronze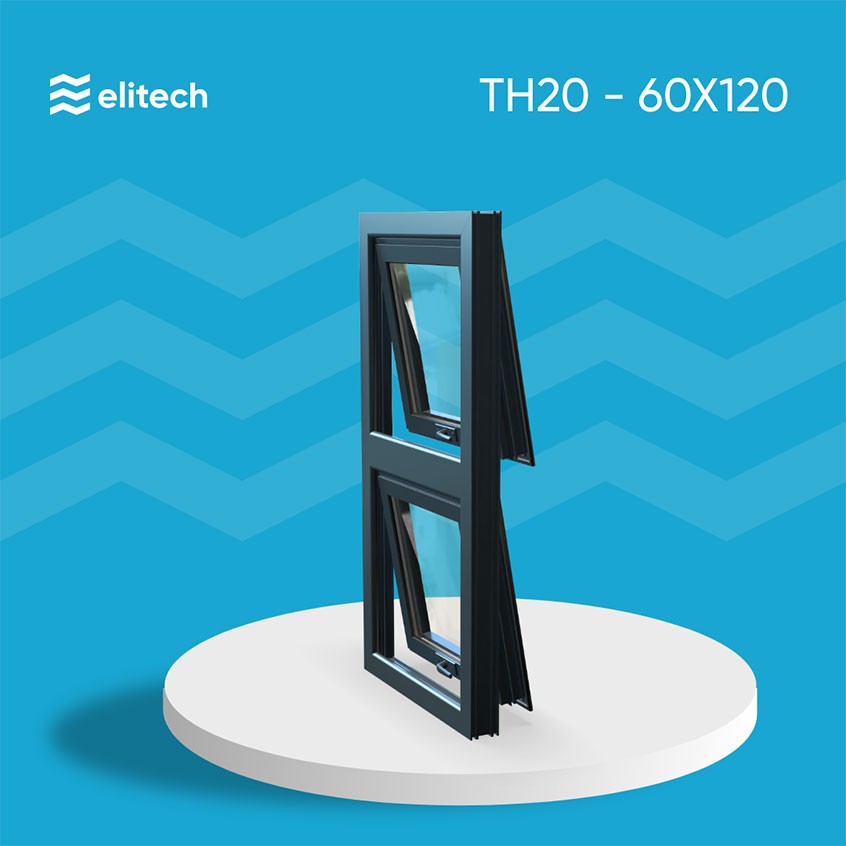 Aluminum Top Hung Window TH20 60x120
Another name among the most popular products of recent times is Aluminum Top Hung Windows TH20 60x120. Aluminum Windows TH20 is a product with 60x120 double windows, and it is a dazzling product with its quality. Among the general features of the product is that it has 2 windows that can be opened separately in a single frame. The product has a single frame. In addition, you can call us to get information about the quality of this product, which has 2 windows that can be opened one after the other. The raw material of the 60*120 cm Aluöinium Top Hung Window TH20 model is aluminum. The place of use of the product varies from person to person. The fact that there are 2 windows among the product features means that you can ventilate your environment more easily. You can follow the rest of the article to learn the general details of the product, its technical drawing, images, and dimensions.
About the Technical Drawing and Dimensions of Aluminum Top Hung Window TH20 60x120 Product:
Aluminum Windows is a double window product. These 2 windows, which are a thin and long model, have a single frame. The frame is also available in 4 different colors. Thanks to 4 different colors, you can buy a color that is compatible with your environment. Since the quality and durability of this product are strong, it means a product that you can use for a lifetime. You can contact us by calling us to get clear information about the price of the product. Aluminum Top Hung Window TH20 general features are available on our website as Frame Thickness: 30.5 cm, Glass: 6.38 mm Clear, Color Availability: White, Charcoal, Natural, Bronze. You can also see the images and usage areas of the product on our website. The fact that the product is long and thin also means that it is a product that will not take up space and that you can evaluate narrow spaces. It is possible to have more detailed information about the product by contacting us.
Technical Properties
Frame Thickness: 30,5 cm
Glass: 6,38 mm Clear
Colour Availability: White, Charcoal, Natural, Bronze