Aluminium Top Hung Window TH 90x180
TH 90x180 Model
Frame Thickness: 30,5 cm
Glass: 6,38 mm Clear
Colour Availability: White, Charcoal, Natural, Bronze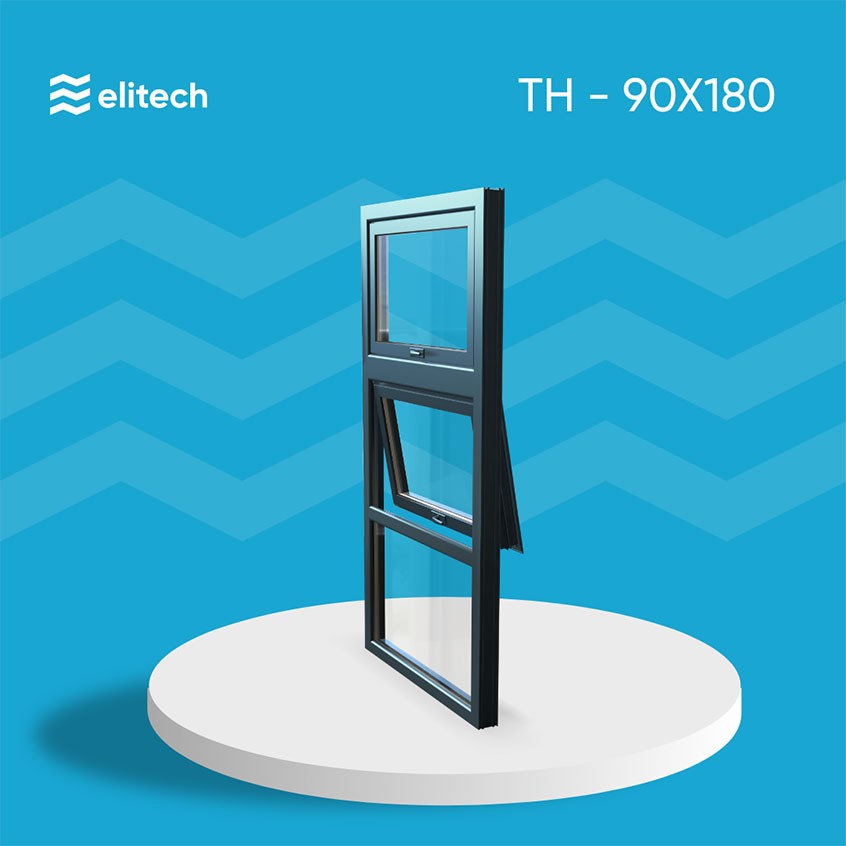 Aluminum Top Hung Window TH 90x180
Home decoration and interior design have become an important issue recently. People want the comfort of their environment. Some items reflect this freshness to the environment. There are some important points for interior designs that have become popular recently. The most important of these are the windows. Apart from the use of windows, their design is also important for users. The thinness or thickness of the frames of the windows, the size of the window, the raw material, and the color of the frame are among the criteria sought. For this reason, there are a few features to consider when doing window research. The size of the product is important for the area you will use. For those who want practical and easy use, the Aluminum Top Hung Window TH 90*180 model is the most suitable. This model is also available in multiple colors. In the continuation of this article, you can have information about Aluminum Windows product features and usage.
Aluminum Top Hung Window TH 90*180 Product Features and Details

Aluminum Top Hung Windows is among the best-selling products of recent times. This window, which is 90*180 in size, is produced from aluminum. The product is a rectangular model and has a single frame. This product, which has 2 windows that can be opened in a single frame, is also available in multiple different colors. The details of the product are Frame Thickness: 30.5 cm, Glass: 6.38 mm Clear, Color Availability: White, Charcoal, Natural, Bronze. The fact that the product is in 4 different colors is among the reasons why it is preferred by customers. With more than one option, you can easily reach the color that suits you. Technical drawing of the product is also available. If you want to choose the product, you can contact us from the contact information on our website and you can specify the product you want. You can also browse other products on our website for the product that is suitable for your home or to find what you are looking for.
Technical Properties
Frame Thickness: 30,5 cm
Glass: 6,38 mm Clear
Colour Availability: White, Charcoal, Natural, Bronze