Aluminium Top Hung Window TH 60x120
TH 60x120 Model
Frame Thickness: 30,5 cm
Glass: 6,38 mm Clear
Colour Availability: White, Charcoal, Natural, Bronze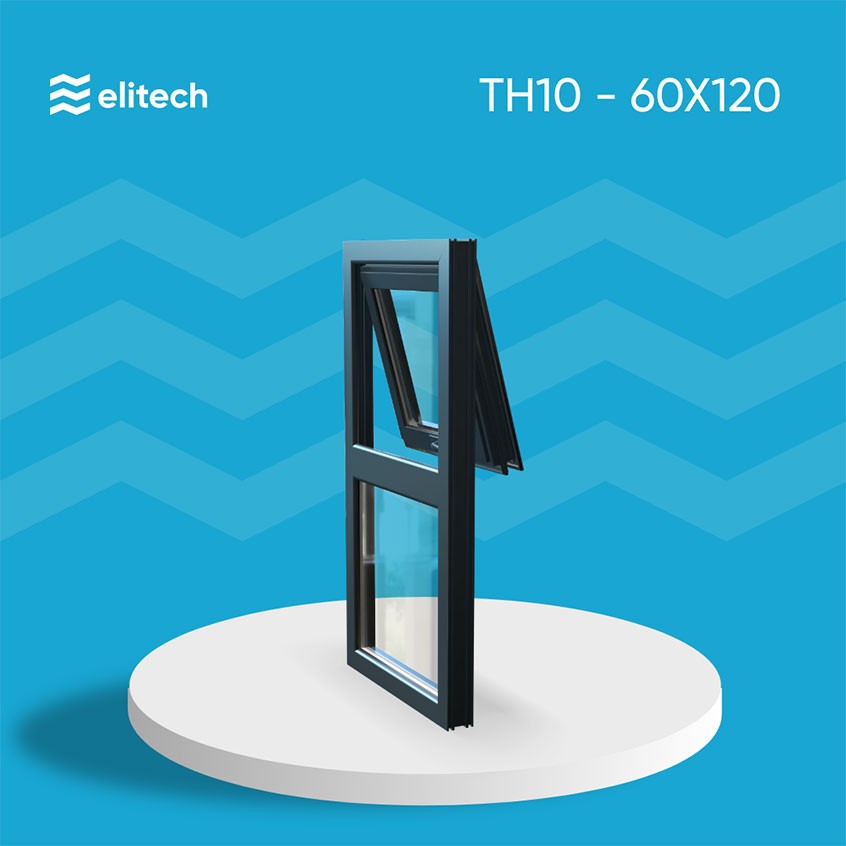 Aluminum Top Opening Window TH 60x120
One of the things that completely change the interior design and design of the place we live in is the windows. The color and shape of the windows we use are as important as their size. The aluminum top opening window TH 60*120 model of the Elitech brand is a model that will adapt to the place you live in. It is easy to use as it is a top-opening window. Thanks to its easy usability, color variety, and size differences, you can choose a product suitable for your home and use it for a lifetime. You can easily see the different frame sizes, glass sizes, and multiple colors of the product from the photos on our website, or you can contact us by calling the phone number provided. In the continuation of this article, you can find the details and usage of aluminum windows.
Details and Features of Aluminum Top Opening Window TH 60x120
Top-opening windows have become a very popular model today. You can use the aluminum top hung window model produced by the Elitech brand in more than one place. You can easily see the color suitable for your home on the website of this model, which is 60*120 in size. Product specifications Frame Thickness: 30.5 cm, Glass: 6.38 mm Transparent, Color Status: White, Charcoal, Natural, Bronze. The technical drawing of the TH 60*120 model aluminum top opening window, which has 4 different colors, is also available at the bottom of the website. This model, which is generally preferred for small spaces, has become a popular model in recent times. It is a model that does not take up much space when opening the window and has an easy opening feature. It is among the most popular products thanks to its ease of use. The model you are looking for is completely on our website. You can reach us from the contact information section.
Technical Properties
Frame Thickness: 30,5 cm
Glass: 6,38 mm Clear
Colour Availability: White, Charcoal, Natural, Bronze