Aluminium Top Hung Window TH 180x60
TH 180x60 Model
Frame Thickness: 30,5 cm
Glass: 6,38 mm Clear
Colour Availability: White, Charcoal, Natural, Bronze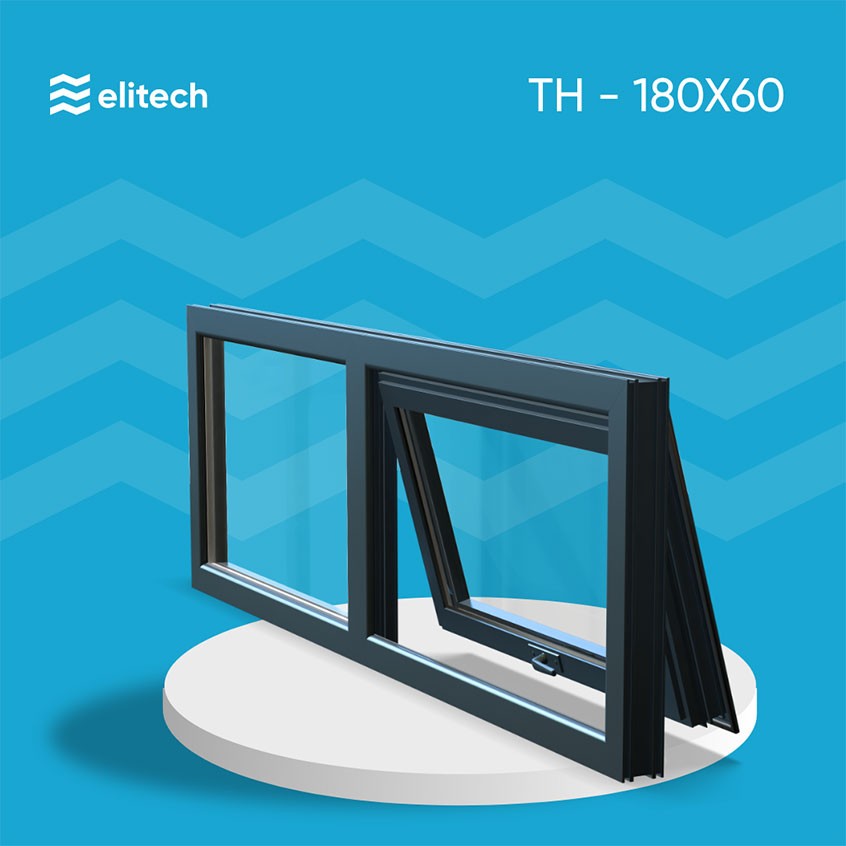 Aluminum Top Hung Windows TH 180x60
Aluminum top opening windows, they are among the most preferred aluminum windows thanks to their ventilation and security advantages. Highly acclaimed for its stylish appearance, aluminum top-hung windows combine comfort and performance. Low-maintenance windows remain as clean and intact as the day they were first installed, despite the passing years.
Aluminum top opening windows provide effective and safe ventilation without the need to fully open a glass sash. You can choose from among the many color options offered to match the other elements of your building or structure. Aluminum top hung windows have a long-lasting and stylish appearance. They are preferred in many living areas such as shopping malls, hotels, offices also especially residences. This window system, which is resistant to all weather conditions and external factors, also makes a great contribution to the aesthetic appearance of your building.
Technical Properties
Frame Thickness: 30,5 cm
Glass: 6,38 mm Clear
Colour Availability: White, Charcoal, Natural, Bronze
Aluminium Top Hung Windows TH 180x60 Prices
Aluminum top opening window TH 180x60 prices vary depending on many factors. Its size and features are among the most effective factors in changing the price. On the other hand, color options are not effective in changing the price. Therefore, it is possible to benefit from the color option that harmonizes with the exterior of your building or other elements, free of charge. 180x60 aluminum top opening windows can be produced in the model and color you want. There is no price difference for the windows produced in white, charcoal, bronze colors in line with your demands.
The TH 180x60 aluminum top opening window, which has a stylish appearance and is produced with high technology, can be considered higher than other windows. However, if quality and durability are among the features you want to be at the forefront, choosing this window system will be a very logical investment. You can contact us for detailed information about the system, which is very profitable considering the price and performance.
Aluminum top opening 180x60 windows are guaranteed for 10 years and are resistant to bad weather conditions. That's why you can continue to use it with the elegance and durability of the first day, even after years of installation.