Aluminium Top Hung Window TH 180x180
TH 180x180 Model
Frame Thickness: 30,5 cm
Glass: 6,38 mm Clear
Colour Availability: White, Charcoal, Natural, Bronze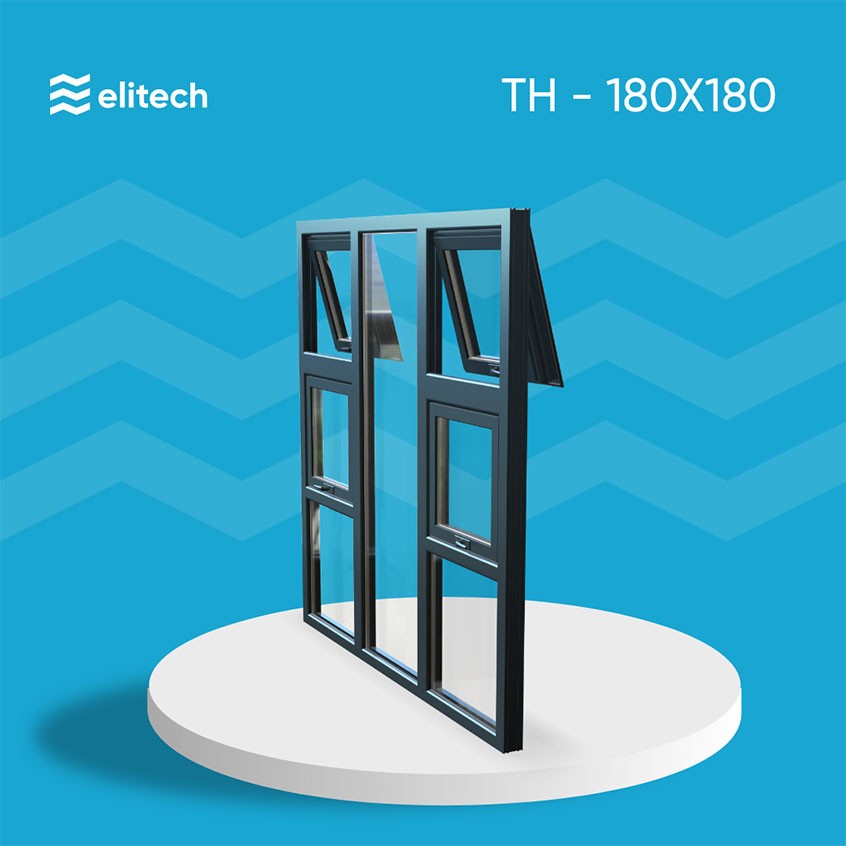 Aluminum Top Hung Window TH 180x180
Several designs and products are indispensable for homes and offices. Window designs are among the products that will change the atmosphere of your place and add the difference. There are many different properties sought in a window. The most important of these is the frame of the window and its compatibility with the environment. For this reason, besides the design and usefulness of the window used, there are some features sought. There is more than one window type according to the size of the environment you are in. Aluminum Windows TH 180x180 is a large window and is very easy to use. This product with the 180*180 feature, which has 4 windows in a single frame, is made of aluminum. In the continuation of this article, you can easily find the Aluminum Top Hung Window TH 180x180 features.
Details and Features of The Aluminium Top Hung Window TH 180x180
If you are looking for a suitable product to add freshness to your home or office and to use, Aluminium Top Hung Windows TH 180x180 may be exactly the product you are looking for. It is a square product with a 180*180 feature and has 4 windows in a single frame. Having 4 openable windows in a single frame is another advantage. Therefore, it is a highly preferred product. The product has 4 different colors. The general features of the product are Frame Thickness: 30.5 cm, Glass: 6.38 mm Clear, Color Availability: White, Charcoal, Natural, Bronze, respectively. This may be the product you are looking for. You can easily access the technical drawing of the product at the bottom of our website. It is a framed window model that adds freshness to the environment and provides a modern look. You can reach the contact information and give the exact size, or you can easily browse the products on our website for the product that suits you.
Technical Properties
Frame Thickness: 30,5 cm
Glass: 6,38 mm Clear
Colour Availability: White, Charcoal, Natural, Bronze