Aluminium Top Hung Window TH 180x150
TH 180x150 Model
Frame Thickness: 30,5 cm
Glass: 6,38 mm Clear
Colour Availability: White, Charcoal, Natural, Bronze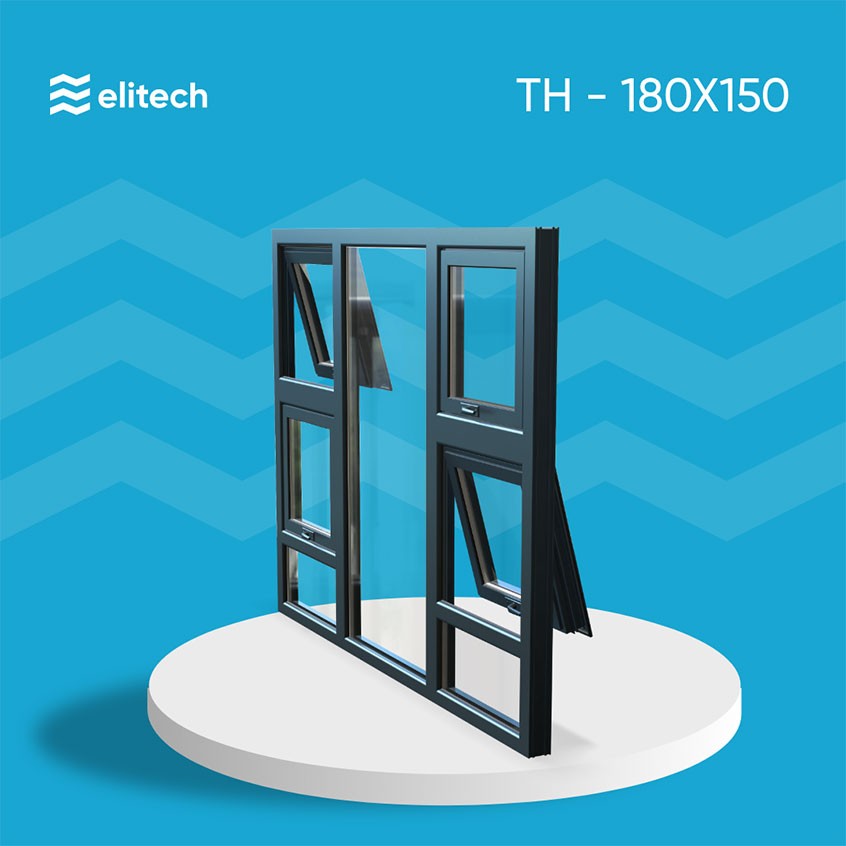 Aluminum Top Hung Window TH 180 x 150
Several parts are inseparable and change the interior design of both our offices and our homes. One of these parts is windows. Windows are an integral part of the house and offices. Therefore, it is a piece that changes the general mood. There are a few products to consider in-home designs. Sometimes, products that make the space of the house more useful are preferred. Therefore, Aluminum Top Hung Window TH 180 x 150 may be the product you are looking for. This window is made of aluminum. This window opening from the top has the feature of 4 windows that can be opened in a single frame. For this reason, it is a product that you can easily use at home and will keep your forehead wide. In the continuation of this article, you can find the Aluminium Windows features in 180 * 150 size.
Details and Features of The Aluminum Top Hung Window TH 180x150
Aluminum Top Hung Window TH 180x150 can be a product you can choose thanks to its useful features and dimensions. This window, which has more than one color option according to the design of your home, is made of aluminum. The fact that the product has different colors is among its most important advantages. Among the popular products, Aluminum Top Hung Window TH 180x150 Frame Thickness: 30.5 cm, Glass: 6.38 mm Clear, Color Availability: White, Charcoal, Natural, Bronze features. meeting in a single framework. You can visit our website to learn the details of this product, which will add a different atmosphere to your room thanks to its different colors. For ordering the product, you can contact the number in the contact information. The technical drawing of the product is at the bottom of the website.
Technical Properties
Frame Thickness: 30,5 cm
Glass: 6,38 mm Clear
Colour Availability: White, Charcoal, Natural, Bronze