Aluminium Top Hung Window TH 120x180
TH 120x180 Model
Frame Thickness: 30,5 cm
Glass: 6,38 mm Clear
Colour Availability: White, Charcoal, Natural, Bronze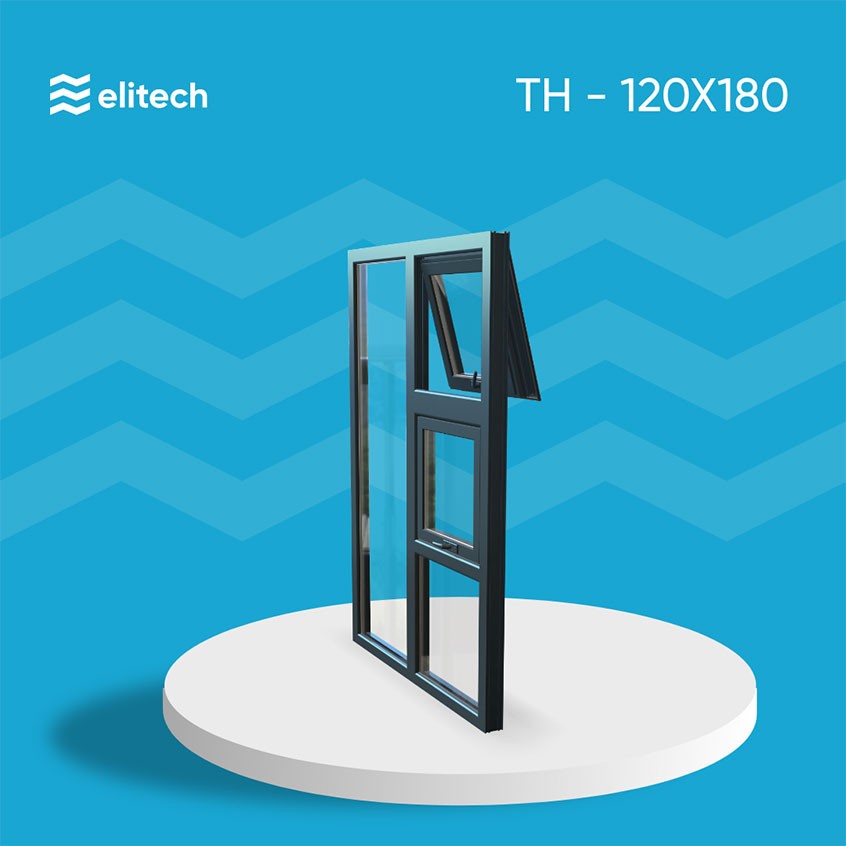 Aluminum Top Hung Window TH 120x180
Top Hung window, which can be opened from the top, has the dimensions of TH 120 * 180 and is made of aluminum. Aluminum windows TH 120*180 is a product with many different colors that will add a different atmosphere to your office and home design. When it comes to interior design and design in general, windows, one of the most important things for architects, will add a difference to the atmosphere of the house. The design, shape, size, and color of the windows are very important in the environment. A window with a frame or size that does not match the environment can make the room even narrower and unusable. For this reason, when purchasing windows, you can visit the website of the Elitech brand and buy the product that best suits your room with different options and sizes. Product dimensions can be made as you want and you can get information about different models. In the continuation of this article, we will examine the details of the aluminum top hung window TH 120*180 model.
Details of Aluminum Top Hung Window TH 120*180
Details of Aluminium top-hung window TH 120*180 model are generally Frame Thickness: 30.5 cm, Glass: 6.38 mm Clear, Color Availability: White, Charcoal, Natural, Bronze. The product is rectangular and has a window that can be opened as 2 squares in a single frame. It is a model that can be used easily in houses on the ground floors to keep your space wide. The prices of the product vary according to the size. If you want to learn about the dimensions in general, you can find the technical drawing of the product on the website. For detailed price information and order, you can reach us in the contact information section. If you are looking for information about the product or if you are looking for a suitable product for your home or office, you can send an e-mail or contact the phone number on our website. If you want to take a look at other products that will add a different atmosphere to your home, you can easily find them on our website. More than one different product with images is available on the Elitech brand website.
Technical Properties
Frame Thickness: 30,5 cm
Glass: 6,38 mm Clear
Colour Availability: White, Charcoal, Natural, Bronze