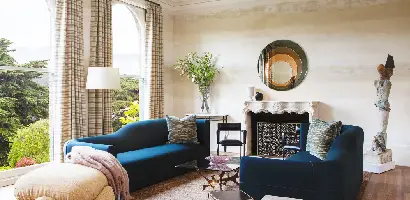 10 Ways to Turn Your Home İnto A More Ecological Living Space
Ecology is important for the world. Climate problems are so important all over the world. Because the climate is getting worse day by day. But if everybody does something about climate, these problems can decrease. To do this, people should be ecology friendly. Ecology friendly can be with simple touches to our life. These simple and small touches block climate crises. To be ecology friendly, It's so easy to do. There some home decor materials which are exactly ecological. By using these, you can provide a contribution, too. On our site, you can see these office partition models and balustrade models as decoration products. All these designs are ecological systems. Now, click to see office partitions, and also you can see aluminum doors, too
To-Do List For Ecology Living Space
To create more ecology living space for yourself, there are 10 ways. These ways like this;
1-Change the bulbs: Everybody uses bulbs for hours every day. But People don't think that bulbs don't spend energy. But they are. Especially spot bulbs spend too much energy. And this let to release sera gas around the atmosphere. As a consequently Bulbs with high energy are so harmful to the world. So you need to change your bulbs. You need to use bulbs with lower energy. When you did like this, you can create more ecological living spaces.
2-Water: In the future, The biggest crisis is the shortage of water. Therefore everybody should carefully use water. For this, you can use the economy reservoir at your toilet.
3-Separate trash: For an eco-home, the most important thing is the separation of trash. When you especially separate plastic, glass, battery, and organic trash, you can create more ecological living space in your life. Trash is crucial for the environment.
4-Use of natural cleaning stuff: Chemicals in cleaning stuff are very bad for the world. These are bad not only for the world but also for human health. So you can do your natural cleaning stuff.
5-Use of plants: To clean the atmosphere of your house, you can use plants. So you can naturally do ecology living space.
6-Reduce use of plastic: Plastics are harmful to the environment. So you can reduce the use of plastic. Instead of a plastic water bottle, you can use a glass water bottle.
7-Install solar panels: Solar panels are important and useful for eco homes. Solar panels are clean electric power. So when you use solar panels in your house, you can do eco-home your house. For eco-home Solar panels are the most important thing. And any more solar panels are common all the world.
8-Insulate: Insulation is good for both the economy and eco-home. Insulated houses spend lower energy. Insulation is done on both walls and roof. Thanks to the insulation, the heat stays at the home. At the same time, windows are important for insulation. Because bad windows don't hide cool and heat. So windows are important for ecology every time.
9-Do it yourself: Instead of buying new clothes or stuff, you can do it yourself. In this way, you can get more ecology to your home or office.
10-Wash your clothes with cold water: While washing our clothes, ıt uses mostly hot water. But hot water spends more energy. So while you are washing your clothes, you should use cold water. Coldwater is both eco-friendly and good for clothes.